8 Essential Items for Long Hospital Stays
Published in Tips on February 17, 2020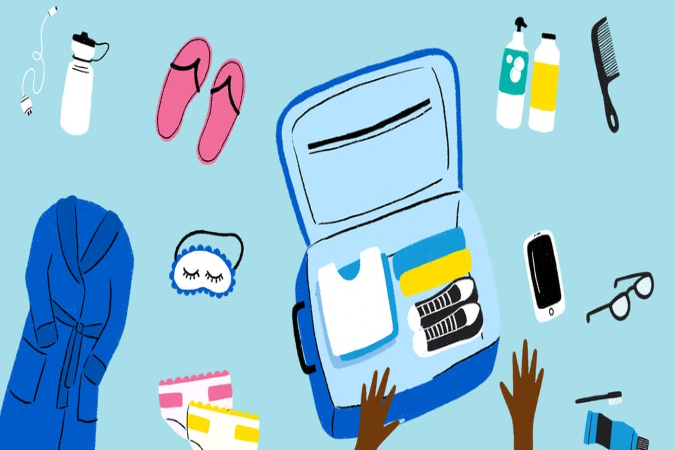 There's a certain level of stress that comes with getting admitted to the hospital for a considerable amount of time. Although you're technically getting treated to make your condition better, the gloomy atmosphere inside your hospital room plus the lack of things to do can make you feel uneasy during your stay. If you're someone who gets admitted multiple times in a year or you're scheduled for treatment or operation that would require you to stay in the hospital for several days such as patients suffering from adult cystic fibrosis, then it's important that you make a checklist for things to bring.
When you search online for hospital stay checklists, what typically comes out is for expecting mothers. There's nothing really much about making your temporary home more comfortable. There are world-class medical centres, such as the Prince Charles Hospital, that have well-made in-patient rooms which allow patients to truly relax during their stay. But if you find yourself admitted in a hospital that doesn't provide the same level of accommodation then this checklist is for you. We listed a couple of things that you might want to bring to make your stay more productive and your room more homey. Hopefully, this will inspire you to make your very own personal checklist to better prepare for your next admission. Of course, the essentials such as your toothbrush and underwear have been excluded from this list.
1. Bedding: Hospital bed sheets, blankets, and pillow covers can be quite scratchy and uncomfortable. To feel more cozy and snuggly, make sure to bring beddings that you normally use. You can even bring more pillows if you're the type who needs a ton when sleeping. Are you the type who is conscious about your skin and hair? Feel free to bring your silk sheets and pillowcases. If you have a security blanket, then don't be shy. Include that in your to-go back as well.
2. Books: Want to teleport to another place while still being in the hospital? A physical book or e-book can bring you to places as you imagine different scenarios, timelines, and locations. Find a book or two in a genre or topic that you're really interested in. Doing so can truly help you get lost in the pages and free you from boredom and negative thinking.
3. Light Exercise Equipment: Some patients are encouraged by their doctors to get moving during their recovery period. Bring a nice pair of tennis shoes so you can stroll around the hospital and get some fresh air. Feel free to bring a yoga mat, easy resistance bands, and light weights so you can work on a few muscles and get your heartrate up a bit. This will also improve your circulation, boost your energy, and loosen those joints that might feel tight because of too much sitting or lying down.
4. Decorations: It's quite common for hospital rooms to look sad and boring. Why not dress it up to make it more fun and easy on the eyes? You can bring fresh flowers, fairy lights, and decorative throw pillows. During festive seasons, such as Christmas, Halloween, and Valentine's, then you can also bring seasonal decorations. A mini Christmas tree, Santa toy, heart-shaped banner, and pumpkin-shaped plush toy, are just a few items that can help lighten the mood in your room.
5. Gadgets: Make sure to not leave behind your phone or tablet so you can easily contact people through calls, texts, FaceTime, Skype, and other means if you need to. Of course, these gadgets are highly important for entertainment as well. Finally, you have an excuse to be on YouTube or on all your social media accounts for the entire day. If you're someone who prefers working during their stay, then don't forget your laptop. This way, you can still hold virtual meetings, submit your work, participate in workgroup chats, keep in touch with clients, prepare for your presentation, and more. Another great thing about having it is that you can binge-watch your favorite shows or movies after you've finished your work for the day. Are you a gamer? Then take your Nintendo Switch, PlayStation, Xbox, or other gaming devices with you. Don't forget to include an extra controller so you can play with your guests.
6. Extra Money: Coffee snobs just have to have their favorite cup of joe. If your tastebuds can't handle the free coffee or the ones that are available in vending machines, then be sure to set aside a budget for your morning fix. The same goes for people who prefer other beverages such as tea or hot chocolate.
7. Skincare: Even if you're someone who's not too obsessed with skincare, you still might want to bring a few essentials such as face wash and moisturizer to cleanse and hydrate your skin. But if you have major skin concerns such as acne or eczema, then you should not forget your spot treatments, ointments, and whatnot.
8. Photos of Your Loved Ones: Include a couple of pictures in your to-go bag. It can be your significant other, beloved pet, bestfriend, family members, among others. Although you might have them on your phone already, there's really something special about having physical pictures in an album or frame. Somehow, these feel more real and closer to home. It's great to put on your bedside so you can just look at it from time to time whenever you miss them.