Recovery as a Simple Tip for Avoiding Sports Injuries
Published in Tips on September 07, 2017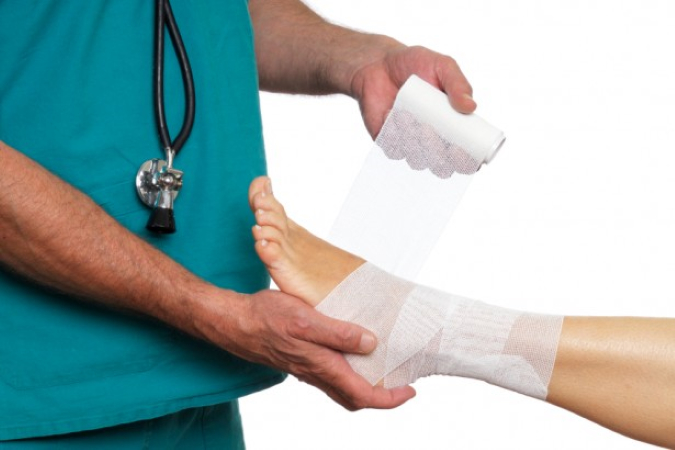 Kardinia Health has three Physiotherapists who can treat sports injuries as well as general physical illness. Ben Bisset, Allied Health Coordinator and Physiotherapist, spoke about the types of sports injuries commonly seen in Geelong, and about his time as a competing national-level triathlete.
According to Ben Bisset, who worked for two years within the acute and rehabilitation hospital sector at Epworth Richmond before making the move into private practice, prevention is better than treatment and recovery is probably more important than the actual exercise. It's something physiotherapists try to teach all their patients. That and the ability to listen to one's body to accept one's fitness level.
Physiotherapists work with coaches and patients to customise the individual recovery times. If the patient doesn't have their own coach, then Kardinia Health physiotherapists will act as a coach to help minimise risk and maximise performance.
What to do if you're injured?
When you suffer an injury, you should get it checked out as soon as possible. Management of a sports injury within the first 48 hours will have an impact on your recovery.
How significant will be the impact of seeking medical treatment? If poorly managed in the early stages, an acute 3-week injury could potentially drag out to 6 weeks or more. Measures to manage the injury might include controlling swelling and support of the affected area along with other general health tips. Furthermore, the injury's diagnosis is more accurate when the injury is new.
Kardinia Health also has the advantage of Dr. Robert Brzozek, a musculoskeletal doctor who is qualified to offer other treatments such as cortisone injections, which often require more than one visit to be an effective treatment.
When asked, Ben Bisset said he'd had every injury imaginable when he competed as a triathlete and long-distance runner. With a touch of humour, he says it came in handy since he was already studying to be a physio and that experience was the best teacher.
But, he did say he wished he knew more about injury prevention and how to increase muscle mass during his time as an athlete. Ben still exercises every day, whether it's surfing, running, or at the gym, and he says he's less competitive than he used to be. He holds his health as a priority over performance and allows more of the recovery time mentioned above. Because of this, he experiences less sports-related injury.
With Kardinia Health, Ben will treat spinal, upper and lower limb injuries, dry needling and exercise therapies, and clinical Pilates.