Top Tips for a Safe Stay at the Hospital
Published in Tips on May 17, 2018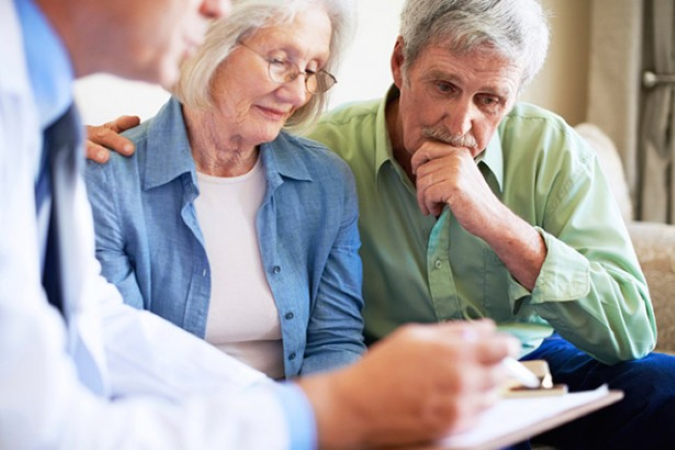 Going to hospital can be a worrying time for everyone but knowing what you need and what to do beforehand and during can help you feel more in control of your visit and ensure you stay safe whilst getting the best care. These tips will help you with your next hospital stay, whether it is planned or unplanned to make sure you won't have another one soon.
Get Your Medical Information Ready
Even if you aren't expecting a hospital stay in the near future, having your medical information ready can help you get the things you need sooner and could actually save your life. In a similar way to how pregnant women may pack clothes and nappies for their due date, instead of these your kit should hold relevant personal and medical information. This can be what medicines you take, what you are allergic to, your preferences in terms of your care, your next of kin details, and the names of any providers from which you get healthcare.
Choose a Decision-Maker
This is something you should choose whether you are ill or not. This is a specified person who can make decisions for you when you are in a coma, too sick or too confused to make your own decisions. This can be a spouse, parent or child who knows you well enough to know what you would want. You should have a legal document supporting this such as a will and this should be included in your medical information kit. Make copies of any legal documentation as the original should always be kept with you.
Bring an Advocate
An advocate is someone who has your best interests at heart and will ensure your hospital stay is safe when you cannot. For instance, if you are having surgery, you may be asleep when you come back, and an advocate can ensure you get the best care when you aren't aware. They can be there when you are talking to nurses or doctors to make sure you are getting the treatment you deserve.
Always Ask Questions
Healthcare professionals must ensure that they gain full understanding consent for anything they do and this involves answering any questions you may have. A healthcare professional shouldn't be carrying out any process until they believe a patient understands fully what is happening and why. Ask about anything you don't understand. You have a right to know about your medication and treatment.
For a Speedy Recovery, Keep Moving
Hospital stays can leave people feeling weak and losing strength, especially in the older generation, as there is a lack of movement when you are staying in a hospital bed for most of the day. Get moving as much as you can, even if it is just to the toilet and back. If there is a medical reason as to why you cannot, then do not injure yourself trying to stay active. Walk around the ward or walk outside for some fresh air if you can, or even change positions to a chair. Every day you spend in bed accumulates to another four or five days moving recovery time once discharged.
Watch Out for Infections
The longer you stay in hospital, the more at risk you are from a hospital based infection. Effective hand-washing is the key to staying safe from hospital infections. Anyone coming to visit should wash their hands with soap and water and the hand sanitizers that will be located throughout the hospital and wards. Ensure you wash your hands when using the toilet. Catheters and IV's can be a higher risk for infection so check if they are still necessary or if you can have medication orally and go to the toilet yourself.
Make Sure You Understand Your Discharge Plan
When being discharged from the hospital, you or your advocate should ask about your discharge plan. This will tell you everything you need to know about further appointments or tests, or if anyone will come to visit you at home. Request a discharge summary to give to your main care provider. This summary may include a list of symptoms to look out for and who to contact in the first instance of these symptoms occurring.
Following these simple steps can help ensure your stay at hospital is safe and short.