Box Hill Hospital Accommodation
Find Hospital Accommodation near Box Hill Hospital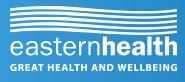 Box Hill Hospital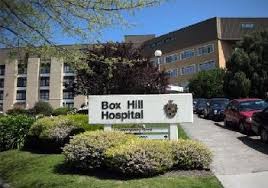 Hospital Type
Public
Number of Beds
200–500
Box Hill Hospital Address
51 Nelson Road, Box Hill, Victoria, Australia
Description

The state-of-the-art building provides a much larger emergency department, 10 new operating theatres (with an 11th for future expansion), a new intensive care unit, improved women's health services and expanded services for cardiology, cancer and renal patients. It will include a total of 621 beds (an increase of more than 200) and more than 200 additional public car parking spaces. As part of the redevelopment, there will be some refurbishment of the existing hospital, increasing its consulting and support capacity. These refurbishments works have commenced and will be completed by late 2015.
Building A provides a contemporary environment with much improved facilities for our patients, staff and visitors. Attractive and spacious generic wards have been designed to meet best healthcare practice with 50 per cent of rooms being single patient rooms.
The latest technology provides access to real-time clinical information at the bedside to ensure the highest level of patient care.
All rooms have ensuites and a daybed which can be used overnight by family or loved ones. Beds featuring the latest technology are in each room and boast many improved features to benefit patients and assist staff.
The multi-storey building provides great views over the eastern suburbs and these have been maximised for patients and staff, with each patient room providing an external view.
Attractive open spaces, such as courtyards and an outdoor play area on the paediatric ward, have been created (featuring sculptures by local artist Rudi Jass ) so that patients and their visitors can sit outside and enjoy the fresh air.
View All
Services available at Box Hill Hospital
Acute renal dialysis unit, Alcohol and drug unit, Coronary care unit, Diabetes unit, Domiciliary care unit, Emergency department, Infectious diseases unit, Intensive care unit, Maintenance renal dialysis unit, Major plastic or reconstructive surgery unit, Obstetric services, Oncology unit, Paediatric service, Psychiatric unit, Sleep centre
Staying for 28 nights or more? Corporate Keys has a selection of 1, 2 & 3 bedrooms options at up to 40% of the cost of serviced apartments & hotels.
ENTER YOUR DETAILS FOR LIVE RATES AND AVAILABILITY