Concord Repatriation General Hospital Accommodation
Find Hospital Accommodation near Concord Repatriation General Hospital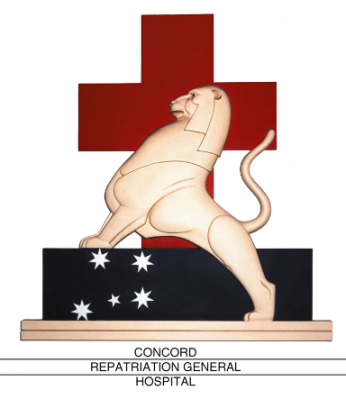 Concord Repatriation General Hospital
02 9767 5000
02 9767 6991
Hospital Type
Public
Number of Beds
> 500
Concord Repatriation General Hospital Address
Hospital Road, Concord West, New South Wales, Australia
Description

Concord Repatriation General Hospital (CRG, or Concord) is proud of its healthcare service excellence and leadership in clinical care. Concord is part of a network of hospitals and healthcare services within Sydney Local Health District. Since its establishment as the 113th Australian General Hospital in 1941, Concord has built on its strengths of providing quality health services to returned servicemen and women and local communities, as well as undertaking world class clinical education and research.

View All
Services available at Concord Repatriation General Hospital
Acute renal dialysis unit, Alcohol and drug unit, Bone marrow transplantation unit, Burns unit, Cardiac surgery unit, Coronary care unit, Diabetes unit, Emergency department, Epilepsy centre, Geriatric assessment unit, Infectious diseases unit, Intensive care unit, Maintenance renal dialysis unit, Major plastic or reconstructive surgery unit, Neurosurgical unit, Oncology unit, Psychiatric unit, Rehabilitation unit, Sleep centre
Staying for 28 nights or more? Corporate Keys has a selection of 1, 2 & 3 bedrooms options at up to 40% of the cost of serviced apartments & hotels.
Hospital Accommodation near Concord Repatriation General Hospital
ENTER YOUR DETAILS FOR LIVE RATES AND AVAILABILITY
Map of Short Stay Accommodation near Concord Repatriation General Hospital