Glen Eira Day Surgery Accommodation
Find Hospital Accommodation near Glen Eira Day Surgery

Glen Eira Day Surgery
03 9595 6600
03 9595 6611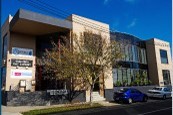 Hospital Type
Private
Number of Beds
< 50
Glen Eira Day Surgery Address
544 Hawthorn Road, Caulfield South, Victoria, Australia
Description

Check that your health insurance fund membership is current and if you have an excess or co-payment payable on your health insurance cover.
Glen Eira Day Surgery, part of Caulfield Endoscopy, requires every patient to complete the hospital admission information. The following forms are available online. You can print and complete the forms prior to coming for your procedure. Make sure you bring them with you on the day of the procedure. However there is also the option to complete the forms when you arrive for your procedure.
View All
Services available at Glen Eira Day Surgery
not available
Staying for 28 nights or more? Corporate Keys has a selection of 1, 2 & 3 bedrooms options at up to 40% of the cost of serviced apartments & hotels.
ENTER YOUR DETAILS FOR LIVE RATES AND AVAILABILITY