Hobart Private Hospital Accommodation
Find Hospital Accommodation near Hobart Private Hospital

Hobart Private Hospital
03 6214 3000
03 6214 3505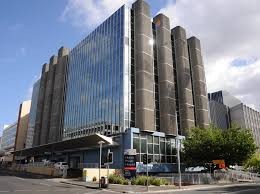 Hospital Type
Private
Number of Beds
100–199
Hobart Private Hospital Address
Argyle Street, Hobart, Tasmania, Australia
Description

For over 20 years Hobart Private Hospital has been providing high quality care to Hobart and greater Tasmania residents.
Our 146 bed hospital provides a unique range of acute services including general surgery, specialty care in orthopaedics, urology, gynaecology, breast, colorectal,oral, vascular, plastics, obesity surgery and select surgery for paediatrics. Obstetrics services includes a special care nursery. General and specialty medicine includes cardiology, angiography, endocrinology, gastroenterology, infectious diseases, respiratory, sleep studies and rheumatology.

Hobart Private Hospital also has a 24 hour emergency care centre, critical care unit, five operating theatres, endoscopy suite and day surgery facility.
We are happy to discuss any queries you may have relating to our hospital, your stay and plans for your recuperation once you have returned home.

Hobart Private Hospital is part of Healthscope and shares a commitment to the provision of quality healthcare.

View All
Services available at Hobart Private Hospital
Coronary care unit, Emergency department, Obstetric services, Paediatric service
Staying for 28 nights or more? Corporate Keys has a selection of 1, 2 & 3 bedrooms options at up to 40% of the cost of serviced apartments & hotels.
Hospital Accommodation near Hobart Private Hospital
ENTER YOUR DETAILS FOR LIVE RATES AND AVAILABILITY
Map of Short Stay Accommodation near Hobart Private Hospital