Mater Hospital Brisbane Accommodation
Find Hospital Accommodation near Mater Hospital Brisbane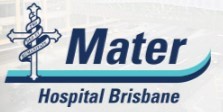 Mater Hospital Brisbane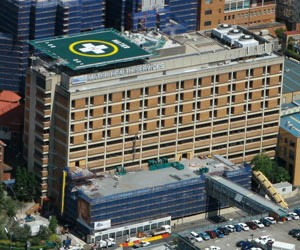 Hospital Type
Public
Number of Beds
200–500
Mater Hospital Brisbane Address
Raymond Terrace, South Brisbane, Queensland, Australia
Description

Established to provide for the healthcare needs of the Brisbane community in 1911, Mater Hospital Brisbane is jointly funded by Queensland Health grants and revenue generated by Mater Private Hospitals.
The original hospital was replaced in 1981 by a new 126 bed facility that provides a wide range of adult surgical, medical and cancer services.
Mater Hospital Brisbane features:
a 24 hour adult emergency department
intensive and coronary care
day surgery
day hospice respite
busy medical and surgical units
outpatient/specialist clinics.
Services provided at the hospital include:
cancer
cardiology
dermatology
endocrinology/diabetes
gastroenterology
general surgery
infectious diseases
medicine
nephrology
neurology
palliative care
respiratory medicine
rheumatology.
All services are provided as a continuum of care through inpatient services, outpatient clinics, and community outreach services. As a lead hospital in the National Demonstration Hospitals Program, Mater Hospital Brisbane has a reputation for initiating innovative programs to improve patient care management.
Mater Hospital Brisbane's pioneering work in post acute early discharge programs has been introduced in hospitals across Queensland and nationally.
Modern facilities accommodate inpatients, outpatients and day-only patients. General surgery is complemented by recognised surgical expertise in:
women's health
orthopaedics
urology
ophthalmology
vascular surgery
oral/faciomaxillary
plastic and reconstructive surgery
surgical dermatology
ear, nose and throat.
View All
Services available at Mater Hospital Brisbane
Emergency department
Staying for 28 nights or more? Corporate Keys has a selection of 1, 2 & 3 bedrooms options at up to 40% of the cost of serviced apartments & hotels.
ENTER YOUR DETAILS FOR LIVE RATES AND AVAILABILITY