Peter MacCallum Cancer Centre Accommodation
Find Hospital Accommodation near Peter MacCallum Cancer Centre

Peter MacCallum Cancer Centre
03 9656 1111
03 8559 7379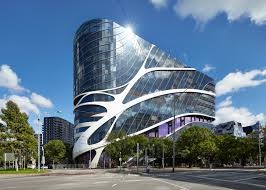 Hospital Type
Public
Number of Beds
100–199
Peter MacCallum Cancer Centre Address
305 Grattan Street, Melbourne, Victoria, Australia
Description

Peter Mac is one of the world's leading cancer research, education and treatment centres globally and is Australia's only public hospital solely dedicated to caring for people affected by cancer. We have over 2,500 staff, including more than 580 laboratory and clinical researchers, all focused on providing better treatments, better care and potential cures for cancer.

View All
Services available at Peter MacCallum Cancer Centre
Bone marrow transplantation unit, Clinical genetics unit, Domiciliary care unit, Infectious diseases unit, Intensive care unit, Neurosurgical unit, Oncology unit
Staying for 28 nights or more? Corporate Keys has a selection of 1, 2 & 3 bedrooms options at up to 40% of the cost of serviced apartments & hotels.
Hospital Accommodation near Peter MacCallum Cancer Centre
ENTER YOUR DETAILS FOR LIVE RATES AND AVAILABILITY