Royal Brisbane & Women's Hospital Accommodation
Find Hospital Accommodation near Royal Brisbane & Women's Hospital

Royal Brisbane & Women's Hospital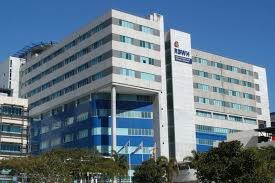 Hospital Type
Public
Number of Beds
> 500
Royal Brisbane & Women's Hospital Address
Butterfield Street, Herston, Queensland, Australia
Description

Royal Brisbane and Women's Hospital (RBWH) is a quaternary and tertiary referral teaching hospital located at the Metro North Hospital and Health Service (MNHHS) Herston site, close to the Brisbane CBD. RBWH provides state-of-the-art health care services for more than one tenth of all patient services in Queensland.
The hospital participates in world-leading research and education in pursuit of excellence in specialised care to deliver the best possible patient outcomes. Partnerships with more than 14 Queensland and national universities, three TAFE providers and a collaboration with the Australian Defence Force (ADF) are key to RBWH developing our future clinical (allied health, medical, nursing) and non-clinical workforce focussing on safe, quality patient outcomes.
RBWH has 929 beds and in the year 2015 employed on average 5990 multi-disciplinary staff with 100,149 patients admitted. Inpatient and outpatient services provided over the 2015 calendar year included:
74,399 emergency department presentations
17,369 elective surgery procedures
4124 babies delivered
469,179 outpatient appointments.
View All
Services available at Royal Brisbane & Women's Hospital
Acute renal dialysis unit, AIDS unit, Alcohol and drug unit, Bone marrow transplantation unit, Burns unit, Cardiac surgery unit, Clinical genetics unit, Coronary care unit, Diabetes unit, Domiciliary care unit, Emergency department, In vitro fertilisation unit, Infectious diseases unit, Intensive care unit, Major plastic or reconstructive surgery unit, Neonatal intensive care unit, Neurosurgical unit, Obstetric services, Oncology unit, Psychiatric unit, Rehabilitation unit, Sleep centre
Staying for 28 nights or more? Corporate Keys has a selection of 1, 2 & 3 bedrooms options at up to 40% of the cost of serviced apartments & hotels.
ENTER YOUR DETAILS FOR LIVE RATES AND AVAILABILITY