St Vincent's Hospital [Fitzroy] Accommodation
Find Hospital Accommodation near St Vincent's Hospital [Fitzroy]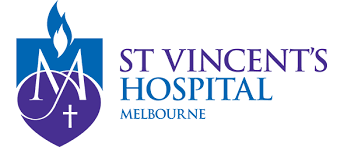 St Vincent's Hospital [Fitzroy]
03 9288 2211
03 9231 3399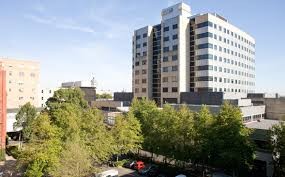 Hospital Type
Public
Number of Beds
> 500
St Vincent's Hospital [Fitzroy] Address
41 Victoria Parade, Fitzroy, Victoria, Australia
Description

St Vincent's is a tertiary public healthcare service. We provide a range of services, including acute medical and surgical services, emergency and critical care, aged care, diagnostics, rehabilitation, allied health, mental health, palliative care and residential care. We work with a vast network of collaborative partners to deliver high quality treatment, teaching, education and research. We have more than 5,000 staff and 880 beds in daily use across our services.
View All
Services available at St Vincent's Hospital [Fitzroy]
Acute renal dialysis unit, Alcohol and drug unit, Bone marrow transplantation unit, Cardiac surgery unit, Clinical genetics unit, Coronary care unit, Diabetes unit, Domiciliary care unit, Emergency department, Epilepsy centre, Geriatric assessment unit, Hospice care unit, Infectious diseases unit, Intensive care unit, Maintenance renal dialysis unit, Major plastic or reconstructive surgery unit, Neurosurgical unit, Oncology unit, Psychiatric unit, Rehabilitation unit, Renal transplantation unit, Sleep centre
Staying for 28 nights or more? Corporate Keys has a selection of 1, 2 & 3 bedrooms options at up to 40% of the cost of serviced apartments & hotels.
ENTER YOUR DETAILS FOR LIVE RATES AND AVAILABILITY