Sydney Children's Hospital Accommodation
Find Hospital Accommodation near Sydney Children's Hospital

Sydney Children's Hospital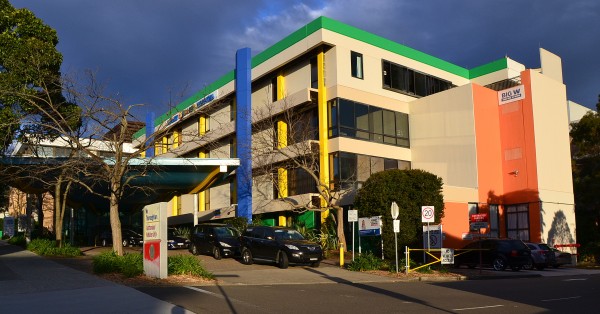 Hospital Type
Public
Number of Beds
100–199
Sydney Children's Hospital Address
High Street, Randwick, NSW, 2031, Australia
Description

Our hospitals, The Children's Hospital at Westmead and Sydney Children's Hospital, Randwick, provide care for children locally, across the state, nationally and internationally.
The Newborn and Paediatric Emergency Transport Service (NETS), the Pregnancy and Newborn Services Network (PSN) and the Children's Court Clinic (CCC) are also part of the Sydney Children's Hospitals Network providing key specialised services.
The Network provides significant statewide and national services, including:
The Heart Centre for Children at The Children's Hospital at Westmead is a nationally-funded centre for foetal evaluation, cardiac surgical intervention and medical care of patients with Hypoplastic Left Heart Syndrome.
The National Centre for Immunisation Research and Surveillance provides independent advice regarding immunisation for preventable diseases. Located in the Kids Research Institute at The Children's Hospital at Westmead, the Centre promotes and conducts research on immunisation and vaccine-preventable diseases and provides a national perspective on all issues relating to immunisation in Australia.
The NSW Poisons Information Centre manages all poisons information-related calls from NSW, Tasmania and the Australian Capital Territory. The Centre is staffed by pharmacists and others with expertise in the medical management of human poisoning and envenomation.
The Australian Paediatric Surveillence Unit located at Kids Research Institute, The Children's Hospital at Westmead, facilitates active surveillance of uncommon childhood diseases, complications of common diseases or adverse effects of treatment. The Unit is the sole national mechanism for data collection for many diseases/conditions of childhood.
The Liver Transplant Centre at The Children's Hospital at Westmead is a nationally-funded centre for paediatric transplantation, performing liver transplants, pre and post operative care and ongoing management of infants and children undergoing transplant.
The NSW Newborn Screening Service manages a statewide screening program of all newborn babies in NSW for the detection of a number of disorders, providing advice and other services to interstate and overseas screening laboratories.
The NSW Paediatric Burns Unit at The Children's Hospital at Westmead is the statewide referral centre for the management of children with a severe burn injury and forms part of the NSW Severe Burn Injury Service.
Bear Cottage, located at Manly, is an initiative of The Children's Hospital at Westmead, The hospice provides respite and end of life care for children with life-limiting illnesses and support for their families.
Sydney Children's Hospitals Network aims to be Safer, Smarter, Stronger. Watch a video on our Network.
View All
Services available at Sydney Children's Hospital
Acute renal dialysis unit, Acute spinal cord injury unit, AIDS unit, Alcohol and drug unit, Bone marrow transplantation unit, Cardiac surgery unit, Clinical genetics unit, Diabetes unit, Emergency department, Epilepsy centre, Infectious diseases unit, Intensive care unit, Maintenance renal dialysis unit, Major plastic or reconstructive surgery unit, Neonatal intensive care unit, Neurosurgical unit, Oncology unit, Paediatric service, Psychiatric unit, Rehabilitation unit, Sleep centre
Staying for 28 nights or more? Corporate Keys has a selection of 1, 2 & 3 bedrooms options at up to 40% of the cost of serviced apartments & hotels.
ENTER YOUR DETAILS FOR LIVE RATES AND AVAILABILITY