The Townsville Hospital Accommodation
Find Hospital Accommodation near The Townsville Hospital

The Townsville Hospital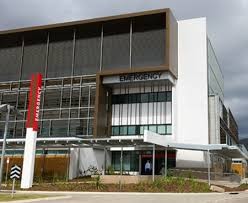 Hospital Type
Public
Number of Beds
> 500
The Townsville Hospital Address
100 Angus Smith Drive, Douglas, Queensland, Australia
Description

The Townsville Hospital and Health Service comprises 18 hospitals and community health campuses and two residential aged care facilities in the area north to Cardwell and Ingham, west to Charters Towers, Hughenden and Richmond, south to Ayr and Home Hill and east to Magnetic Island and Palm Islands. We operate public health facilities in each of these areas, one of which, the Townsville Hospital, is the only tertiary hospital in North Queensland.
The health service has a population of more than 230,000 and employs a workforce of around 5,000 dedicated staff, all whom take pride in providing the best possible care to thousands of patients across the region. In the past financial year, the health service provided almost 65,000 in-patient occasions of service, had more than 75,000 emergency department attendances and delivered more than 2,600 babies.
The health service has five clinical service groups. These are: Surgical, Mental Health, Rural Hospitals, Medical and Health and Wellbeing. They are supported by the Commercial Services Group.
View All
Services available at The Townsville Hospital
Acute renal dialysis unit, Cardiac surgery unit, Coronary care unit, Diabetes unit, Domiciliary care unit, Emergency department, Hospice care unit, Infectious diseases unit, Intensive care unit, Major plastic or reconstructive surgery unit, Neonatal intensive care unit, Neurosurgical unit, Obstetric services, Oncology unit, Paediatric service, Psychiatric unit, Rehabilitation unit, Sleep centre
Staying for 28 nights or more? Corporate Keys has a selection of 1, 2 & 3 bedrooms options at up to 40% of the cost of serviced apartments & hotels.
Hospital Accommodation near The Townsville Hospital
ENTER YOUR DETAILS FOR LIVE RATES AND AVAILABILITY
Map of Short Stay Accommodation near The Townsville Hospital