Tresillian Family Care Centre [Guthrie Child Care Centre. Long Day Care Centre] Accommodation
Find Hospital Accommodation near Tresillian Family Care Centre [Guthrie Child Care Centre. Long Day Care Centre]
Tresillian Family Care Centre [Guthrie Child Care Centre. Long Day Care Centre]
02 9432 4040
02 9432 4041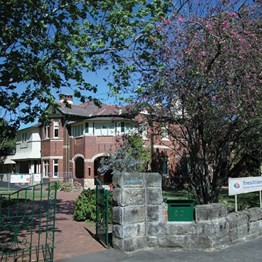 Hospital Type
Public
Number of Beds
< 50
Tresillian Family Care Centre [Guthrie Child Care Centre. Long Day Care Centre] Address
25 Shirley Road, Wollstonecraft, NSW, 2065, Australia
Description

Tresillian is a non-for-profit organisation that assists close to 80,000 Australian families in the early years of their child. We help parents gain confidence in their new roles as mums and dads and teach new parents about routines in breastfeeding, sleep, settling and nutrition.
View All
Services available at Tresillian Family Care Centre [Guthrie Child Care Centre. Long Day Care Centre]
not available
Staying for 28 nights or more? Corporate Keys has a selection of 1, 2 & 3 bedrooms options at up to 40% of the cost of serviced apartments & hotels.
ENTER YOUR DETAILS FOR LIVE RATES AND AVAILABILITY