Bega Regional Hospital Carers Accommodation Opens
Published in General on November 05, 2018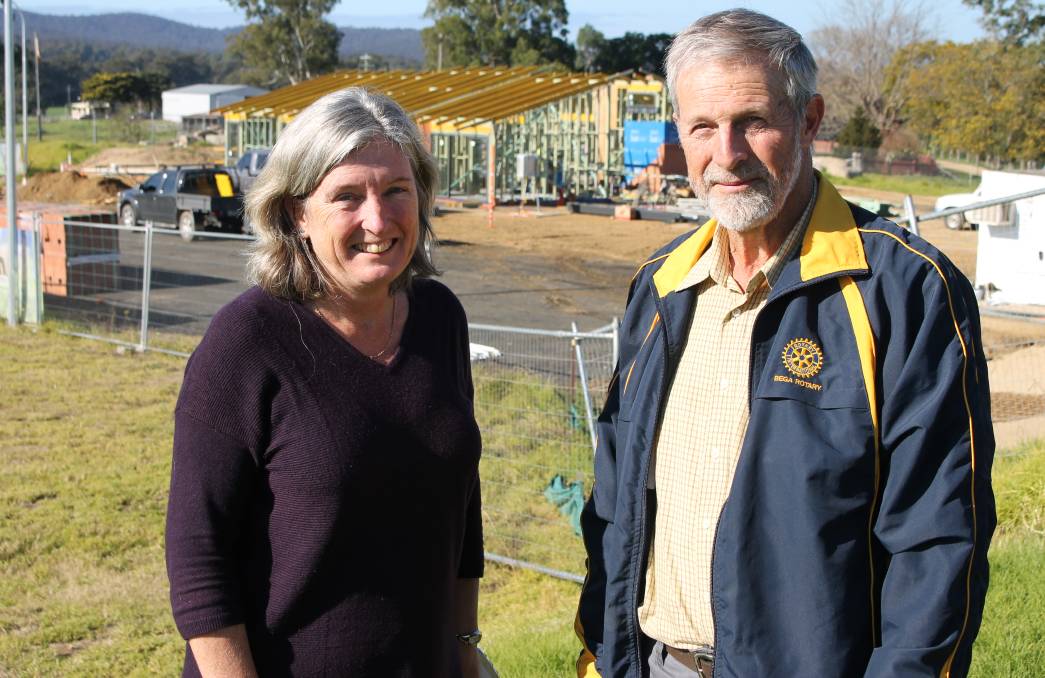 Friday, December 15th, is going to be an exciting day for the public in Bega. After five years, the Community Carers Accommodation South East will finally be able to open stage one of their current project. This is just one stage of three, which will eventually be opened to the public.
On December 15th, the public will be able to tour the new accommodation facility, which will include six rooms. This is also the day that the CCASE will hand over the operation to Southern NSW Local Health District.
CCASE president, Lynne Koerbin, is very excited about this part of the project. "This is a huge milestone for us and definitely worth celebrating! What started as the seed of an idea from Janet Brandon while she was president of the Rotary Club of Pambula in 2012 has transformed into a community project that has been embraced across south-east NSW and resulted in a fantastic facility being available at our new hospital."
The CCASE began in 2012, when members of many clubs in the area came together for this project. Some of the clubs they came from included Lions, Rotary, CWA and Eden Lioness. They came up with a plan to construct, design, and help fund an accommodation facility for carers. This facility would hold 18 carers and be handed to the health district upon completion.
Within the five years the CCASE has raised money to fund the first two phases of their project, leaving them with one more. Each phase is a wing that will consist of 8 rooms, which will also include an en-suite in each one. This project has gained support from the entire community, regardless of income status, job status and many other categories.
Many of the local businesses have helped to fund this project as well; such as Bendigo Bank, NSW Ministry of Health, Bega Cheese, and many more. Some of these businesses donated land and some donated money. This community as a whole has come together to create this wonderful accommodation facility.
Lynne Koerbin has said, "Both were instrumental in contributing substantial funds that helped guarantee success with an application for a matching government grant, which ended up being the tipping point for being able to get started on construction in 2016" about Bendigo Bank and Bega Cheese.
Smaller businesses have also contributed to this project by donating supplies or offering great discounts. Different clubs in the area have also helped with funds, and even individuals have made donations as well.
When this facility is handed over to the LHD on Friday, they will begin to start booking people who will need the accommodations. Some people that may need accommodations include people traveling for treatments, family members of patients in the hospital, and people that need to be close to the hospital for procedures.
"The need for a carers accommodation facility has really resonated with so many people - many have experienced the need first hand, while others have got behind the project simply because they recognise how important it is for our rural area to have a facility like this available," Lynne Koerbin said.
"This has been a community driven project for the benefit of the community - and its absolutely wonderful to see it come to fruition."
You can stop by the open house between 2 and 5pm and help the LHD and CCASE celebrate this victory. The official opening begins at 11:30am.