Comparing Hospital Insurance: Private Cover vs Medicare
Published in General on October 17, 2018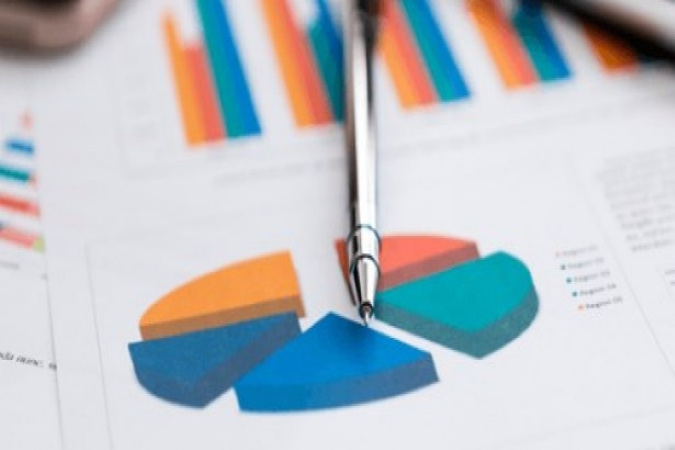 Australian citizens automatically have health insurance coverage under Medicare, by virtue of the government's provision and a 2% income tax. This public health coverage does its best to provide universal healthcare for common or regular ailments and complaints.
How is Medicare Different from Private Care?
What health insurance plan works for you depends on your regular lifestyle or a specific situation. It's similar to how one would compare HMO and PPO health insurance plans in America; or in India where there is the option between Hospitalization Plans, Hospital Daily Cash Benefit Plans, or Critical Illness Plans, where there are limitations and benefits to each depending on your lifestyle and situation. Let's compare the benefits of Medicare and private care, so you can make an informed judgment.
Hospitals
Having Medicare coverage immediately ensures that you will be treated and given accommodation in any public hospital for free. Even if you have private coverage, you may still choose to be treated for free as a public patient in a public hospital. However, you may be wait-listed at the public hospital if yours is not an emergency case. On the other hand, if the hospital believes you should be admitted, you may be required to do so. While some may consider this a worthwhile benefit given the lower or waived costs, others may feel that the waiting time lowers the value of the treatment.
The benefit of private health insurance, on the other hand, means that you are treated as a "private patient." (In a public hospital you would still be wait-listed for a non-emergency case.) In a private hospital, you would probably be treated sooner. You can also have more say in whether or not you will be admitted.
Doctors
As a public patient under Medicare, you are less likely to be able to choose your doctor. The doctors in public hospitals are hospital-appointed. This also means you are not limited by the availability of one doctor. Medicare reimburses 100% of a general practitioner's fee or a bulk bill directly to Medicare. It also reimburses 85% of a specialists fee.
Under private health insurance, you would have a better chance of choosing your own doctor whether you go to a public or a private hospital for treatment. Of course, you are also constrained by which doctors fall under the scope of your insurance provider's plan. You may also be limited by the doctor's availability for your case. Private insurance usually reimburses part of a doctor's general practitioner or specialist fee.
Tests and Examinations
Medicare covers or reimburses most basic tests and exams including x-rays and blood work, and even eye tests. It also covers therapeutic or diagnostic procedures like ultrasounds and MRI scans.
For private health insurance, you would probably have to arrange this under "extras" in your existing health insurance plan. Depending on your healthcare provider, you can make sure that similar tests and examinations are at least partially reimbursable.
Surgical Procedures
Under Medicare, most surgical procedures that are considered "performed by doctors" are covered by general health insurance. As long as you are in a public hospital, this includes accommodation and theatre fees.
Depending on your health insurance plan, you may not need to add this coverage, given the general coverage of Medicare. However, including it would help you cover any additional costs with medicines and other needed materials that might be incurred.
Dental Services
Under Medicare cover for surgery, some dental surgery fees can be waived in a public hospital. However, for the most part, Medicare does not reimburse or waive fees for most dental examinations, regular or required or not, or for any related treatment.
This is where dental cover for private health insurance providers comes in. A plan that includes dental cover would help you maintain dental health through regular examinations, and to anticipate any unexpected dental treatment fees.
Therapy
Medicare provides practically no cover to therapy-related treatments, like speech therapy, psychological treatments, or chiropractic services. Like glasses, hearing aids, and acupuncture, they are mostly considered corrective and do not meet a basic health-related need.
Not very many private health organizations offer coverage for therapy, whether physical or psychological, because those are indefinite and unpredictable, hard to put a premium on. However, under Extras, you may be able to negotiate other corrective services, such as glasses, hearing aids, and maybe certain kinds of therapy.
Pharmaceuticals
Medicare has a Pharmaceutical Benefits Scheme (PBS) that takes the form of a list of prescription medicines. For any of the medicines on that list, Medicare will pay for most of its cost. On the other hand, if the prescription medicine you need is not on the PBS because it is so specialized, you will have to pay its full cost, even if it tends to be more expensive.
Using a specific insurance plan, you can arrange coverage for different pharmaceuticals that are not covered by Medicare. While the range is still not fully predictable, it's a good way to not be taken by surprise should you need specialized medicines.
Comparing Hospital Insurance: Private Cover vs Medicare
The truth is, Medicare and private cover go hand in hand to provide you with full health coverage. We cannot be prepared for everything, but at least now we know the basics of how to choose what will work for us.