Hills delivers nurse call and patient engagement technology to new Northern Beaches Hospital
Published in General on July 09, 2019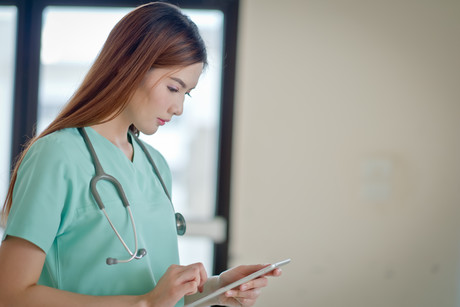 Recently, Hills Health Solutions released an announcement to say that it has successfully hit another major milestone with its patient engagement and nurse call solutions atNorthern Beaches Hospital, a hospital in French's Forest, New South Wales.
The hospital will be able to accommodate 488 patient beds and is focused on providing patient-orientated, personalised care with the use of modern technology systems.
Hills, striving to reach its patient care goals, installed its unique IP7100 nurse call and Lincor MediaLINC engagement systems.
Managing Director and CEO of Hills, David Lenz, claims that Hills' ability to provide custom solutions that can be plugged into virtually any network is what differentiates the company from its many competitors.
"Ownership and continued development of the nurse call intellectual property here in Australia is a key factor in the success of the product," said Lenz.
Andy Hall, Head of Hill Health Solutions, added that the Hills IP7100 nurse call solution had remedied key issues within hospitals, offering an effective way of enhancing clinical work and staff productivity using a unique, modernized method.
"As the primary means of communication between patients and nursing staff, nurse call systems are frontline tools for delivering the best in patient care. Hills IP700 is an agile, customer-centric solution, and Hills offers a full end-to-end service 24/7, from design through to implementation," he said when asked to speak about the changes.
Through partnering with Lincor, a large global patient engagement and services software provider, Hills was happy to install MediaLINC as the hospital's patient engagement system.
It can provide patients with a number of luxuries including TV access, movies, educational information, and a meal ordering system through their room's television set.
"We are pleased to supply solutions that will support the Northern Beaches Hospital to provide improved patient care and clinical outcomes," Said Hall.
"We look forward to building upon Hills' current leadership position as a trusted supplier for nurse call and patient engagement solutions."