How To Be A Good Hospital Visitor
Published in General on January 06, 2020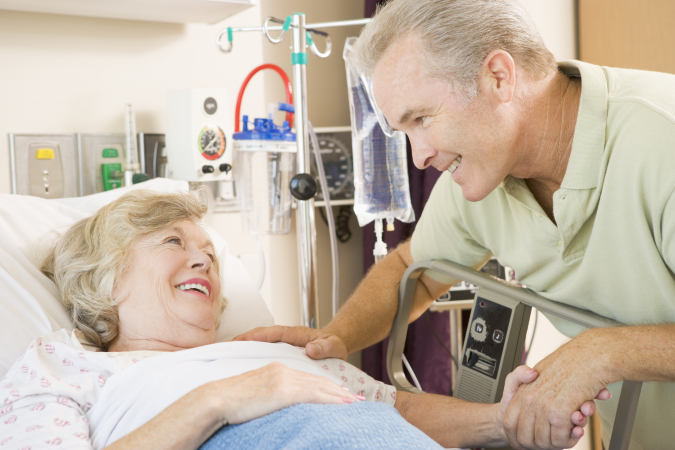 Getting admitted to hospital due to a physical illness can do more harm than good on the mental health of the patient. Hours can seem longer than it is when your movement is restricted and when you have to stare at the same four walls. More than just boredom, it can trigger depression and anxiety to some. This is why seeing familiar faces can ease patients because it helps them take their thoughts away from their condition. However, some visitors seem to forget their limits and become more of a nuisance than a welcomed guest. Here are a couple of things that you should remember when visiting someone at the hospital.
1. Ask First
There are times when a patient doesn't want visitors at all. They might be undergoing some type of treatment or might be too tired to socialize. For whatever reason, it's important to give the patient or his/her close family member a call or text just to ask if guests are allowed and when would be the best time to visit.
2. Fresh Flowers
Pretty flowers can help liven the spirits of a patient. But let's be honest, some people don't fancy them, especially those flowers that emit strong scents. A good tip is to seek expert opinion from your florist to recommend flowers that don't trigger allergies or those that have mild scents. Don't forget to place them in an inexpensive but presentable-looking vase or jar. You can also simply buy boxed flowers to avoid the hassle.
3. Munchies
Bringing food is always a great idea because even if the patient isn't allowed to eat them, the same can still be offered to his/her other guests. Individually-wrapped snacks are ideal since it can easily be shared and stored. Pick something that is generally liked by everyone such as biscuits, pastries, and fruit snacks.
4. Simple Activities
If you're not the best at small talk, then it's smart to prepare a few topics and questions before visiting someone in the hospital. If you're still not confident enough, feel free to take in a crossword or some other type of game which both of you can participate in. You can make the hospital stay a bit less stressful for the patient by bringing portable and travel-size games such as puzzles, cards, and board games. Plus, it's also a great way to keep everyone entertained inside the room.
5. Something to Read
An interesting book or magazine can be the perfect gift for someone who's into reading. Although finishing the reading material can be quite challenging for them while being admitted to the hospital, it's definitely something that they can bring home and read afterward.
6. Offer Assistance
Going home after being admitted can be a struggle as well since the newly released patient might have some chores to do. To help them, you can offer to do some tasks such as cleaning the house, doing the laundry, or preparing ready-to-eat meals. Busy parents to small kids can certainly use an extra hand. This can make their recovery faster and easier.
7. Give Them a Ride
You don't need expensive gifts and treats to bring joy and relief to your friend or relative. Simply help them go around town and do some errands that require driving from one place to another so they don't have to drive themselves or commute which can cost them even more money. You can also bring them out for some coffee and snacks so they won't feel isolated at home after being discharged.