New Footscray Hospital
Published in General on May 09, 2019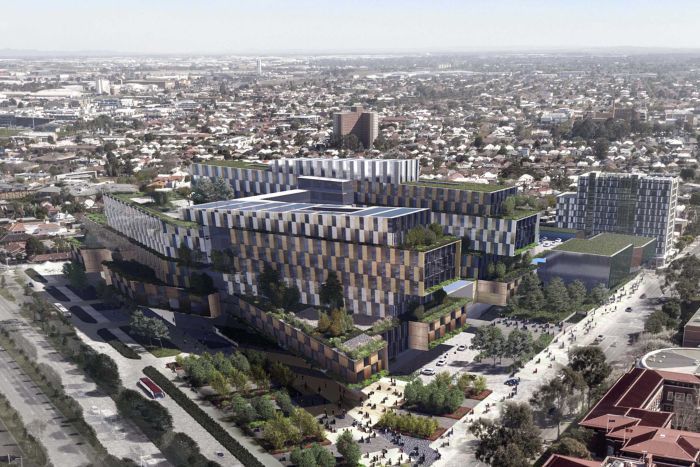 To better serve the growing health needs of Melbourne's west, the Victorian Government has announced a $1.5 billion investment for the construction of a new Footscray Hospital.
Melbourne's western suburbs are predicted to grow by 40 percent in the next 40 years, so it only seems fitting that Footscray Hospital, built in the 1950s, grows along with it.

Footscray Hospital serves as a major teaching and surgical hospital for Melbourne's Inner West. It has undergone minor upgrades and expansions since 2009. However, none matches the size and scope this time.
Building a bigger and better Footscray Hospital is estimated to cut wait times across its various departments and provide more than 500 new patient beds. This will allow the hospital to admit nearly 15,000 additional patients each year. That figure is separate from the almost 20,000 additional emergency department patients staff will be able to treat.
The new facility will also take strides in mental health care, greatly expanding the current capabilities of mental health services to accommodate patient needs.
The Victorian Government's October investment announcement followed an extensive site selection process; the new location for the hospital will be Victoria University's Footscray Park campus at 89 Ballarat Road, Footscray.
This project is expected to create more than 2,000 jobs during construction and initial operation phases. With that said, the Victorian Government is looking for community input to make sure the plans being set into motion align with what Melbourne's West wants and needs.
The Victorian Health and Human Services Building Authority held several information and drop-in sessions in 2018. These joint efforts among community members, patients, staff and volunteers, will allow for a collaborative and informed project, on both the part of the developers and those who will be impacted by Footscray's new home.
Now that we've entered the new year, there will be additional meetings. Organisers are imploring community members to attend, provide feedback, and ask the project team questions.