Royal Adelaide Hospital patients staying in Riviera Hotel across the road
Published in General on February 05, 2019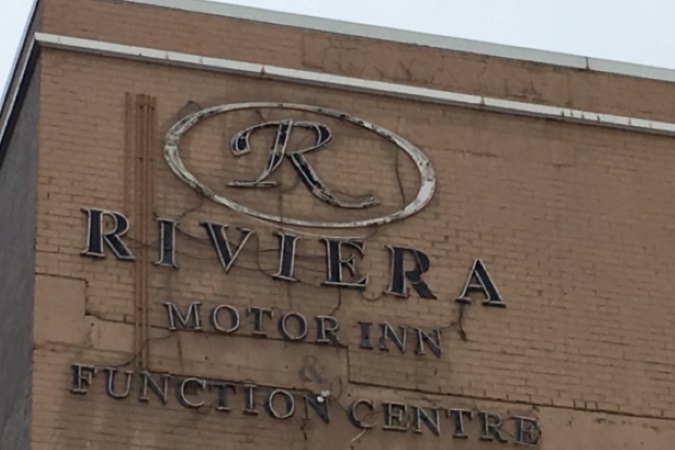 When it comes to recovery, no medicine is as essential as a good night's rest and hospitals all across the world are very well aware of this, or so you would think.
It seems the Royal Adelaide Hospital didn't get the memo as there is now a fundraiser being raised advocating to relocate recovered patients, rather than staying at the hospital, to "go to the hotel across the street". This becomes increasingly distressing once you account for the fact a hospital that costs well over $2.4 billion somehow doesn't have enough funds to provide affordable bedding for their recovered patients.
This is only one out of a handful of controversies that the building has experienced ever since its construction where the building was to be announced as the "7th most expensive building in the world". Since then, it seems to be the gift that just keeps on giving with no shortage of controversies heading its direction.
When a generator test was conducted last February, the entire building essentially shut down creating dangerous surgery delays and leaving a couple individuals stuck in elevator lifts.
And not even a month later, it was announced that the emergency department was scheduled for a much-needed rebuild due to rooms not being big enough to treat critically endangered patients.
Some hospitals having so-called "growing pains" but for a hospital so expensive to have claustrophobic catastrophes, life-endangering power shutouts, and poor architectural planning is a bit ridiculous.
Frank Pangallo remarked on Twitter, "What kind of a joke is it when the seventh most expensive building in the world — the new $2.4 billion [Royal Adelaide] Hospital — must send non-urgent patients across the road to a hotel, the Riviera because it has no room?"
Despite all the barrages of criticism the hospital has received recently and throughout its history, its leaders in higher positions are defending the hospital.
Jenny Richter, a CEO of the Central Adelaide Local Health Network, remarks on how accommodation in the hospital might, in fact, be disadvantageous for both patients and the hospital.
"At the old hospital we had the residential wing that we would use for patients from the country who were ready to go home but actually couldn't because [of] waiting for transport to become available,"
The hotel (North Terrace in Adelaide's CBD) costs about $90 a night and has a 4-star rating. Compare this to the hospital's whopping $1,500 a night, patients would be saving $1,410 just by going the hotel across the street.
"We're introducing this trial to see if this type of patient who's quite well and ready to go could be accommodated at the hotel for two or three nights… we're always looking at ways in which we can improve our ability to get people home".
This trial period does seem to benefit all parties involved currently (disregarding the massive amount of money used to construct the hospital in the first place but as a present solution is still relatively viable).
Health Minister Stephen Wade further comments on the bill, hailing it as the "Riveria solution", speaking on ABC Radio Adelaide as he further detailed the three different types of people that would be accommodated at the Riveria Hotel rather than the hospital.
The hotel is on North Terrace, across the road from the hospital.
"There are people who are pre-admission… people who have already been discharged — in other words, their medical treatments are completed — or they might be coming for outpatient services. From a health system point of view, patient accommodation makes a lot of sense."
The bill wouldn't necessarily be for those who are in dire need of medical care, only those that are fully recovered or those waiting to pick up loved ones.
On top of this, it also seems that the residential wing of the hospital has long been closed down even before the re-opening of the new Royal Adelaide Hospital. Accommodating patients to the hotel isn't anything new in the history of the hospital.
"We did support the continuation of that service and that service nevertheless was abandoned which was, of course, extremely disappointing from a patient care perspective," says CEO Elizabeth Dabars of the Nursing and Midwifery Federation's state with regards to using the hotel's services before the opening of the new hospital.
"It appears to be for people who are genuinely requiring accommodation rather than requiring care. If that is indeed the case… then we don't really have an objection to it and it would seem a reasonable course of action."
Still, considering that this building was the 7th most expensive building ever constructed on the planet, but yet somehow can't accommodate patients where other hospitals are fully capable of doing so, is still highly disconcerting.
It is understandable for a hospital to prioritise patients that are in dire need of medical attention and care rather than filling beds with recovered patients or even visitors who require accommodation.
But why is the building cutting corners into the budget now of all times? Why does such a ridiculously expensive building need to be cutting corners when billions of dollars have already been poured into this building? Why is it that accommodation costs $1,100?
Regardless of if allocating recovered patients to other buildings among hospitals is relatively common or not, it shouldn't be the case for such an expensive building. It is still irresponsible and unprofessional when so much of the taxpayer's dollars are poured into this establishment and yet it still continues to cause issues in a place where those same issues could cost somebody their life.