Surgery and Hospital Stays Fact Sheet
Published in General on March 13, 2020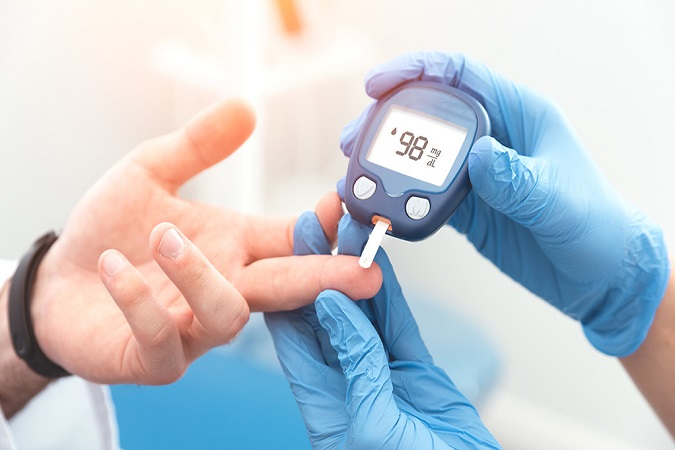 If you're diagnosed with diabetes and are about to undergo surgery or some type of medical procedure, then there are several things that your doctor might require you to do before getting admitted to the hospital.
Here are a couple of things that may affect the levels of your blood glucose:
Pain, stress, or anxiety
New prescribed medications or anesthesia
Fasting
Changes in eating schedules and activity levels
You must manage your diabetes, before, during, and after an operation or medical procedure to avoid complications which include slow wound healing and infections.
Visit Your Doctor Beforehand
Book an appointment with your endocrinologist, general practitioner, or credentialled diabetes educator before fasting for any procedure or surgery. Have them review your diabetes management methods and seek expert advice on how the operation or medical procedure might affect it.
Questions That Need To Be Asked To Your Healthcare Provider
What are the diabetes management procedures that need to be done before and after the operation or medical procedure?
Are there certain medications that need to be temporarily changed? (This is crucial if you take metformin such as Diabex, Metex, Diaformin, Formet, and Glucophage or SGLT2 inhibitors such as Jardiance and Forxiga.)
What adjustments should be done on the diabetes medication before, during, or after the surgery or procedure, especially if fasting is required?
If fasting or fluids prior to operation or procedure is required, then what are the available treatments for low blood glucose levels?
What should be included in the sick-day management plan?
Discuss With Your Healthcare Providers
Ask a list of special instructions from your general practitioner to manage your diabetes before the surgery or medical procedure. Afterwhich, you should inform the rest of the medical team who will be helping you such as an anesthesiologist, nurses, and surgeons the following things:
Other medications that you consume, which includes herbal supplements, vitamins, and over the counter meds.
Your existing diabetes condition and how you manage it
Other medical conditions
Ask if you can be the first or at the top on the list for operation or medical procedure so that you can minimize any disruptions on your diabetes routine. Don't forget to give the contact details of your general practitioner, credentialled diabetes educator, and endocrinologist to the hospital staff. However, if you go to a larger hospital, such as the St. Vincent Hospital in Sydney, then you don't have to worry about this because they typically have a diabetes team to assist you. The Diabetes Service at St. Vincent Hospital is composed of a team of endocrinologists, diabetes nurse educators, dietitians, advanced trainee registrars, administrative staff, and a pharmacist that work hand in hand to provide the highest standard of support, care, and education to their patients.
Need an interpreter? Make sure to make advance arrangements to avoid the hassle. If you go to a public hospital, then their service fee is usually free of charge.
Have Your Glucose Regularly Checked
Managing your diabetes will reduce the risks of infection and promote faster wound healing. This is why it's important to discuss with your doctor if your blood sugar needs to be checked more often before the operation or procedure. If that's the case, then you need to closely keep track of your blood sugar level at least two weeks before going to the hospital and then have your doctor assess it so you have a better understanding of your target levels.
One day prior to and on the day of your hospital stay
If you were requested by your physician to monitor your blood sugar, then you need to do your best to hit the target levels and follow the recommended schedule of checking your blood sugar. This is especially crucial if you're required to fast.
If you experience hypoglycemia while fasting, you must treat them before undergoing your scheduled operation or medical procedure. Clear fluids, such as apple juice, might be recommended by your doctor since the body absorbs it quickly.
You should also inform the other medical personnel who are assisting you with the said condition and how it was managed. This way, they can assess whether to push through with the medical procedure or not.
Bring your blood sugar monitoring equipment, hypoglycemia treatment, and all other medications with you or at least an updated list of it.
Seek the advice of your attending healthcare professional if you have driving restrictions after the surgery or procedure because you might need someone to help bring you home.
Post-operation
Before releasing you from the hospital, your doctor may instruct you to take certain medications after a light meal. You must follow the exact dosage to avoid any adverse effects on your body.
Your endocrinologist or general practitioner will order you to resume your diabetes medications. But, keep in mind that they might instruct you to stay away or take a lower dosage of metformin for a few days.
After you get discharged from the hospital, have your endocrinologist or general physician review your insulin and medications. This is especially important as you recover and your blood sugar settles.
After undergoing surgery or medical procedure, your physician may ask you to monitor your blood sugar more often than usual. Hypoglycemia can highly occur after fasting. There's also a huge possibility that your glucose levels will increase if you are in pain, feeling anxious, or stressed out.
In case you feel any side effects from the medical procedure or operation, or just feeling generally unwell, then you must inform your diabetes educator or doctor and ask advice from the hospital. Your sick-day management plan must be followed as well.
Always keep in touch with your general practitioner, credentialled diabetes educator, or endocrinologist for any concerns regarding your insulin, medications, and other diabetes management procedures. Also, seek the help of the medical professional performing your procedure to inform your medications with the rest of the diabetes team members working on you.
Reach out to your physician or diabetes health care provider for advice on the following:
Fasting before the surgery or medical procedure
Existence of ketones in your urine or blood before or after the medical procedure or operation
Usage of Insulin
Questions to Ask Your Diabetes Team or Surgeon Relating to Insulin
What are the necessary blood checks and required blood sugar levels?
Is it possible to get admitted to the hospital and have IV insulin and glucose or fluids?
What are the possible changes in doses of your insulin and other prescribed medications?
Questions to ask regarding the usage of insulin pump:
Does the pump need to be detached during certain investigations like medical imaging?
Are there other special instructions that need to be followed prior to and after the operation or medical procedure?
Can the pump still be used and operated during the medical procedure or operation?
Will insulin be given through a syringe or insulin infusion, and IV fluids or glucose in case the pump can't be used?
Can extra pump supplies be brought in the hospital?
Is it necessary to change the line at least 24 hours before arriving at the facility?