Sydney Hospital Celebrates 200 Robotic Surgeries
Published in General on February 12, 2020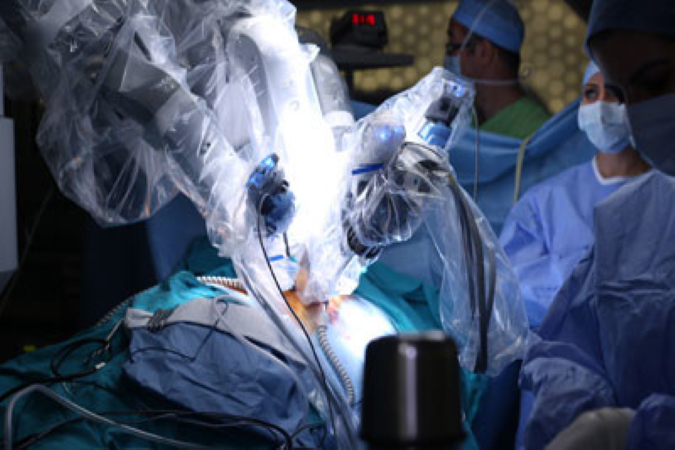 Since October of 2018, the Sydney hospital has successfully performed over 200 robotic surgeries following the launch of its multidisciplinary robotics program. Robert Cusack, who is the general manager at the Prince of Wales Private Hospital, expressed his delight in stating that the success of the program was more than what they initially expected.

"We were told that 100 robotic cases in our first year would be a good outcome," he said. "So, to have surpassed the 200 mark is really above and beyond our best-case expectations," he added.

This hospital, which is based in Randwick, has executed robot-assisted operations in colorectal, cardiothoracic, urology, gynecology, and general surgical specialties. They have been using the state-of-the-art da Vinci Xi Surgical System which is supplied by Device Technologies.

The first-ever robotics operation back in 2018 was performed by Dr. Shing Wong, who is a colorectal and general surgeon. He is also considered as one of the most experienced robotic surgeons of the hospital. Some of his most common surgeries involve bowel resections for benign and malignant diseases.

"The robot is especially helpful when operating on patients with high BMI and dense adhesions. It provides magnified three-dimensional vision, an advanced set of instruments and a level of precision not previously available using minimally invasive methods. Prince of Wales Private Hospital has made the robot accessible to a range of surgeons and specialties, which results in improved outcomes for more patients," Dr Wong added.

Dr. Hugh Wolfenden and Dr. Levi Bassin's patients are among those who undergo the multidisciplinary approach. These highly-skilled Cardiothoracic surgeons perform a range of mitral valve repairs and minimal access coronary operations together.

"Whilst the safety profile of robotics is similar to open surgery to date, the sternal bone isn't cut, which reduces bleeding, pain and the prospect of infection. The three arms of the robot are essentially like an extension of the surgeon's arms and hands — it allows complete dexterity through tiny incisions," Dr. Wolfenden stated.

Moreover, Dr. Bassin emphasized that robotic surgery has massively improved the recovery period for patients. It's because of the less invasive nature of these operations, which as an effect, allows patients to heal faster than others who underwent the traditional route.

"Most robotic patients return to virtually full capacity within four weeks. Open surgery, however, can take six weeks to get back to work for a sedentary job or three months for a physically demanding occupation," he added.