'Text Me' alert system helping heart attack sufferers maintain treatment after hospital
Published in General on July 09, 2018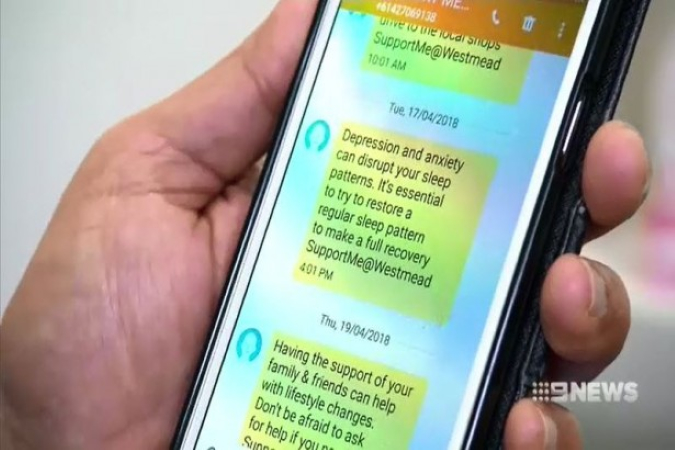 Every year, roughly 55,000 Australians go to the hospital because of a heart attack. Of these, a third are repeat heart attacks. A new text message alert system is being trialled across Australia, in a bid to combat heart attacks. After leaving the hospital, the system provides patients with important follow-up information.
After Hospital
Professor Clara Chow is the Director of Applied Research Centre at Westmead Hospital. When asked about the new system, she said:
"People often think they're cured after they've left hospital with a heart attack, but they're left with heart disease and that heart disease needs to be looked after. We've been amazed at how effective 'TEXT ME' has been. We ran a randomised clinical trial that demonstrated that people receiving 'TEXT ME' had lower LDL cholesterol, blood pressure, were more likely to lose weight, give up smoking and more likely to be physically active."
Common problems for patients after they leave hospital include taking their medication inappropriately and not making necessary lifestyle changes. Without these, a second heart attack is much more likely. Second heart attacks are also much more likely to be fatal than the first.
Text Message Reminders
Westmead Hospital is at the forefront of the national trial. The text messaging system delivers alerts and reminders to patients every day. These give them advice on everything from their medication, exercise, and diet, following their discharge from hospital.
Ben Sharma, aged 68, is one of the patients who has received the daily alerts since leaving the hospital.
"(It is) giving you hints on exercise, what to eat - it even tells you what to eat in the mornings, evenings, lunchtime and also tells you about your medications," he went on, "With a busy life, you tend to forget a lot of things."
Exercise
Some researchers have pointed to the importance of exercise, and how this system encourages patients to do it.
"There's increasing information to say that exercise is nothing but good," said Dr. Chow.
20 hospitals, representing 1400 patients, are currently involved in the trial. The results are expected to be reported at the end of the year.