Lang Walker gives $26m to Western Sydney University
Published in News on January 31, 2020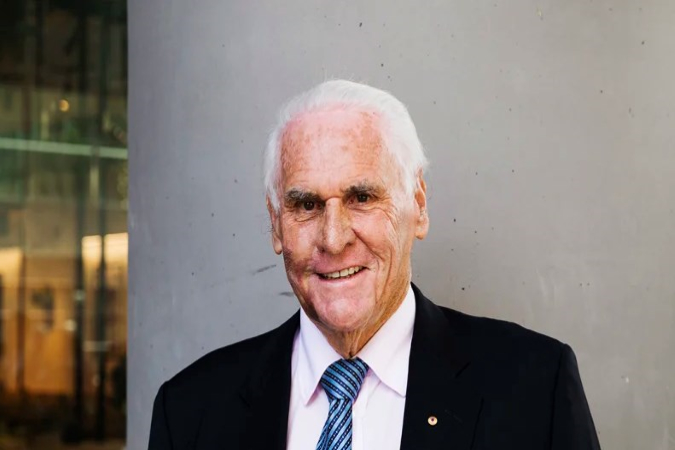 Lang Walker, who is a businessman, donated a whopping $26 million to Western Sydney University. This generous financial sponsorship from Walker is intended for the construction of a professorship at one of WSU's buildings and a medical center at Campbelltown Hospital. This is in line with the university's efforts in joining an infrastructure surge which includes metro train, light rail, and a new airport.
"We've got a lot of land in the Macarthur region. We want to give back to the universities, the medical side of things and sport," said Lang Walker.
It was also announced by Western Sydney University around December of last year that the Walker Group will be the developer for its vertical campus at Bankstown. This project will be worth $300 million and will have enough room to cater to 12,000 students. Mr. Walker also added that this is not their family's first-time to invest in medical research since they've previously provided funding at the St Vincent's Hospital and Chris O'Brien Lifehouse.
"We've sat on a number of forums out there in relation to Peter Shergold and Barney Glover. We became involved in an A-league soccer team, the Macarthur Bulls and we approached the university to do a center of excellence at Campbelltown. And we're sponsoring the Charles Perkins Football Academy. So we thought a medical research center would be essential in the region." Mr. Walker said.
Mr. Walker's company is currently involved in central Parramatta's redevelopment, that's worth $3.2 billion. He also added that most likely, his family will continue to be south-west Sydney's benefactors.
The total cost of the medical research center's establishment is $50 million, and ⅖ of that is funded by the Walker family. Meanwhile, the university has also contributed $12.5 million from its own resources into that project. The other partners include the South-Western Local Health District, the University of New South Wales, and the Ingham Institute.
"There is a priority triangle happening here which is Bankstown, Liverpool, and Campbelltown," said Barney Glover, who is Western Sydney University's vice-chancellor.
$6 million from the total donation of the Walker family will go into the construction of the professorship at WSU's main campus.
On the other hand, Professor Glover revealed that the huge amounts of investment in the Western Sydney Airport are a large contributor to the overall growth of center Australia.
"Universities help to create cities and catalyze further development. Particularly if you think about something like the Metro rail being extended to Bankstown. There is a priority triangle happening here which is Bankstown, Liverpool, and Campbelltown. These are important cities and now they're undergoing urban regeneration," he said.
Navitas, an education company, was privatized Navitas back in March 2019 after the co-founder Rodney Jones and public shareholders were bought out by BGH Capital for $2.3 billion. This incident has allowed the University of New England to develop an indigenous education program. Max Schroder, one of the co-founders of Navitas, also gave $1.3 million to support indigenous scholarships at the University of New England. This doesn't include the $500,000 he previously donated to aid 40 students who were already under the indigenous education program.
Mr. Schroder also added that the sale of his Navitas funds back in 2019 "enable me to assist others from challenged and disadvantaged backgrounds to gain the opportunities I enjoyed. Since the scholarship programs have been running for a number of years and developing to address newly perceived needs, it has been my intention a pragmatic approach always be taken."