Queensland Resort could be coronavirus quarantine site
Published in News on February 28, 2020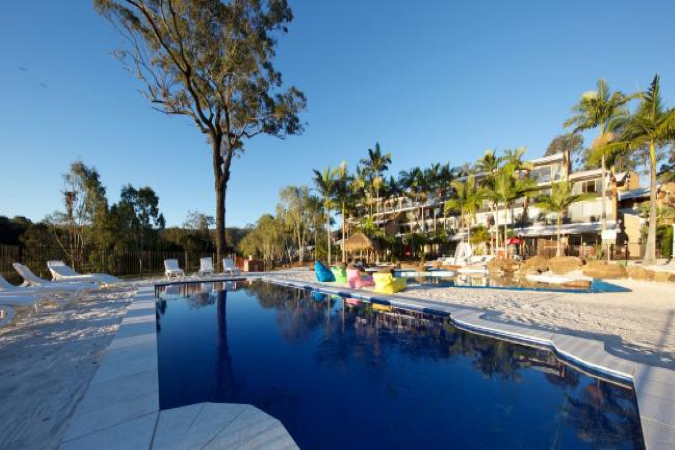 In Queensland alone, there have been five confirmed cases of the highly-contagious COVID-19. People who had recently been in contact with a person who has the virus or had a recent travel history to China are required to do self-isolation or home quarantine to control the spread of the virus. As reported by Jeanette Young, the Chief Health Officer of Queensland, there are more than 100 individuals who have done such isolation.

A spokesperson from Queensland health stated that the government is doing its best to aid those individuals who need to be quarantined. Among the measures that they have considered is the preparation of temporary quarantine facilities for people who are not able to isolate themselves at their own homes.

To support this, a golf resort in Queensland has been chosen by the government to be used as a temporary COVID-19 quarantine center. Kerry Packer, a media giant, once favored the same resort as well.

This has been confirmed by the Gold Coast Hinterland as well. It was mentioned in their social media accounts that the Packer Lodge of its Ramada Resort Kooralbyn Valley has already been reserved by the state government. It has 30 rooms and is 300 meters away from the main building. As of the moment, no person has been admitted to this lodge yet. The same lodge used to be the temporary residence of the late Mr. Packer when he played golf and polo at the Ramada.

There has been no news whether other establishments in the state have been designated by the government for similar purposes.

"The risk to the residents is zero, as long as people do not trespass or break into the quarantined area without prior approval," announced by the hotel. They also added that Queensland Health staff have been assigned to look after those isolated individuals daily and that members of the police or military were tasked to provide security as well. These law enforcers are also responsible for strictly controlling the ins and outs in this hotel, which has been similarly done by another temporary isolation facility located in Darwin.

After being used as a quarantine, the hotel management plans to look for a strategic partner or be up for sale. Their decision to go on this route was because of the massive losses the hotel suffered from the banning of Chinese tourists to protect the citizens from COVID-19. Back in 2019, the hotel was terribly affected by the bushfire and drought as well.