UniLodge opens newest combined hotel and hospital
Published in News on February 12, 2019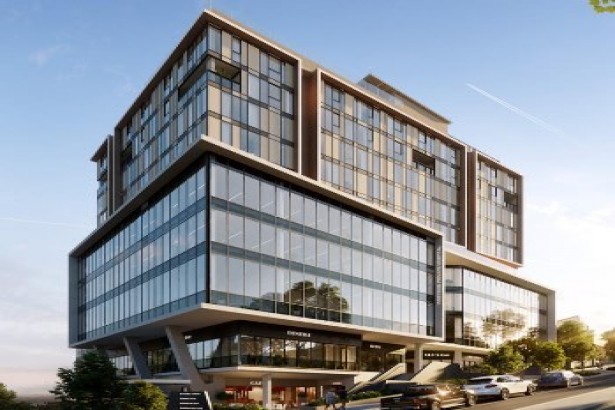 Recently, a new hotel accommodation has launched right above the Westside Private Hospital in Taringa. This new commercial space, which costs $65 million to build, will be managed by UniLodge Australia, making it their second hotel/hospital combination.
Their first hotel/hospital launch was back in 2011. Their flagship hotel opened right next to Chermside's Prince Charles Hospital.
This latest hotel has many room layouts for guests to choose from. With a total of 63 units, visitors are able to choose from studios, one bedroom or two bedroom options.
The spacious rooms at the new Essence Apartment & Suites is targeted at the medical tourism market.
Both business and leisure travellers will be catered for at this hotel. Even patients of the hospital who are there for medical issues that are not urgent will find the accommodation extremely convenient. Guests will be able to lay back and relax with an array of features included in each apartment, including but not limited to Smart TV, modern appliances, Wi-Fi, a kitchenette or even a full kitchen.
However, it all depends on the space or design of each apartment. Some rooms will have other furnishings such as sofa lounges. That being said, all the guests will have access to different facilities within the hotel. For instance, there are meeting and conference rooms ready for use.
There is also a dedicated parking area for hotel guests, ensuring that the hospital will not have any interferences. Guests will be able to have breakfast, lunch and dinner at the Amaretto Café and Bar located near the reception area.
The new combined hotel/hospital apartments come in studio, one and two-bedroom layouts.
Located at an extremely convenient spot, the hotel is near Indooroopilly Shopping Centre and other landmarks like the University of Queensland and the Taringa train station. Guests will be happy to know that the childcare centre in the hospital will also open its doors to them.
Tomas Johnsson, the CEO of UniLodge, said that this new opening will greatly benefit the company as it continues towards the medical tourism market.
"As a uniquely integrated hotel and hospital building, Essence Suites Taringa is a fantastic new addition to our growing portfolio of healthcare accommodation properties throughout Australia and cements our role in the tourism space."