Victoria Sets Aside $50 Million for Hospitals to Combat Flu Season 2018
Published in News on June 11, 2018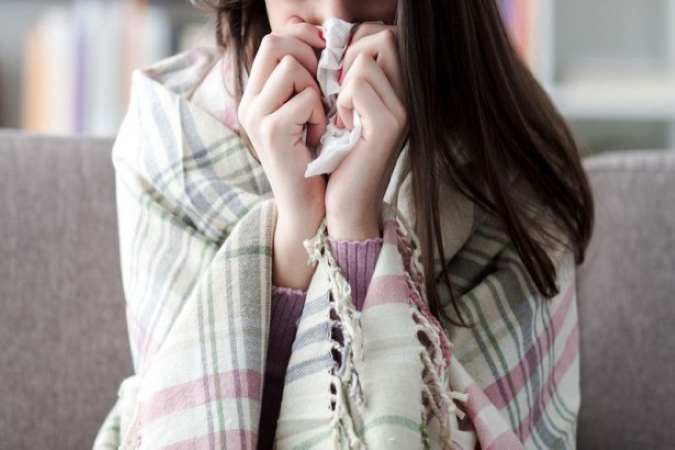 In the wake of the record-setting 2017 flu season in Victoria, Premier Daniel Andrews is taking steps to assure families that the state is on top of flu season 2018 and that hospitals are being made ready for what could be another horrible year. Although it is yet too early to gauge the influx of those suffering from influenza, the state government is being proactive in preparing for a worst-case scenario after being hit unawares last year. There were more than 48,000 patients who presented with the influenza virus last flu season, which was reportedly the worst on record.
"We saw a significant increase in flu tests last year," says Clinical Director of Microbiology at Wollongong Hospital, Peter Newton.
"To put that into context, we are a medium-sized lab serving a regional city. Last year, in this lab alone, we performed 5,518 tests for the whole calendar year. That was compared to 2,816 tests in 2016. So as you can see it's double the number of flu tests."
Premier Andrews Addresses Growing Concern Among Families
Speaking in early April, Premier Andrews addressed the growing concern among families hit hard by the flu last season.
"Young kids can be especially vulnerable to nasty colds and flu. It's why we've stepped in to make sure they'll be protected with free flu shots ahead of winter," Mr Andrews said.
"We're giving families peace of mind that if another horror flu season hits this winter our hospitals will be ready," he added.
He assured the public that Victoria's hospitals are being made ready this year and that money has been set aside for just this purpose. Experts say that even those who have been vaccinated may come down with the flu because at any given time several different strains may be active. Vaccines are produced on strains which are active in other countries just coming out of flu season, and these are the strains most likely to be passed along. However, even vaccines are not 100% effective, so there is every possibility that strains not present in the vaccine could also circulate.
Where the $50 Million Is Going
In all, 17 of the biggest health services have been allocated a share of the money which has been set aside. In addition, Mr. Andrews stated that $3.5 million has been set aside to offer free flu vaccinations for children ages six months through five years of age. These free shots became available for dispensing earlier this month (May) and are intended to protect some of the most vulnerable within society: the children. Premier Andrews went on to say that this is the main reason why the state stepped forward to ensure these little ones will be protected this winter just ahead of flu season.
Health Minister Commends Healthcare Workers on a Job Well Done
In addition to Premier Andrew's public announcement, Health Minister Jill Hennessy made a statement in which she commended the efforts of paramedics, nurses, and doctors during what turned out to be an unparalleled demand during the previous year. While few succumbed to the illness, when something of that magnitude becomes pandemic, there is every likelihood that mortality rates will rise, especially in the youngest and oldest within the population. Ms Hennessy said that the job healthcare workers did last year was nothing less than "remarkable."
Organisations like WHO (World Health Organisation), the CDC (Centers for Disease Control and Prevention) in the United States and Public Health England, have been tracking and recording the movement of current influenza strains and as a result, have developed this year's vaccine to be disseminated in Australia now and then in the northern hemisphere starting in late September or early October. In the meantime, the money set aside by Victoria should do much to alleviate any concerns among the general population.