Warburton Hospital for Sale
Published in News on March 23, 2020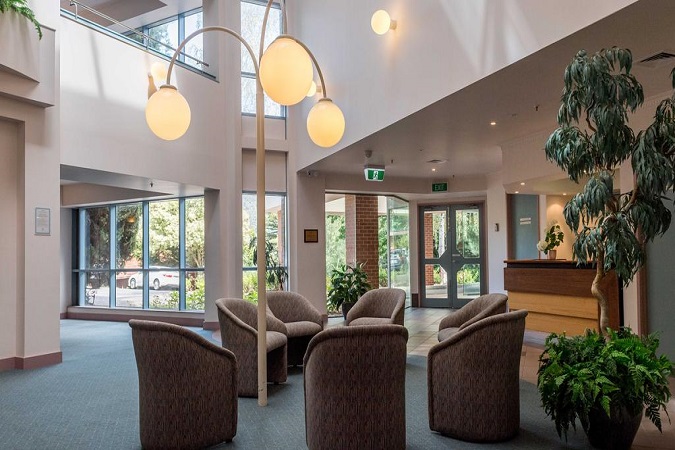 A Melbourne landmark, the Warburton Hospital and Wellness Facility, will soon be renovated and utilized as a European-style medispa and health retreat center. Ever since this establishment was closed a decade ago, the building and all its furnishing have been flawlessly maintained. It's operating theater is still well-equipped and ready for use. The beds even have sheets on them as well. It's overall pristine condition came as a shock to many, considering that several years have gone by since it was closed down.
Before, Warburton was acclaimed for being a pioneer in hydrotherapy services. Dr. James (John) Wright, also known as the Merry Medic, used the place as a wellness center for its programs. The establishment was also utilized to provide obstetrics and rehabilitation services.
The Warburton property located at 25 Donna Buang Rd is currently up for sale. This is the second time in Warburton's history since 1912 when it was established by the Seventh-day Adventists as the Warburton Sanitarium.
Within the last century, the group was able to add several features to the property until it's completion back in 1994.
The entire 8ha property is composed of five buildings that are attached to the main hospital, and six buildings other that are separate. Nick Bernardo, who is from the Bernardo Group, expressed his hopes that the separate buildings would be turned into a home for the aged facility or a medispa by the buyers.
"You think of Daylesford as the spa capital, but this was the first hydrotherapy center in Australia. It was well ahead of its time. Even footballers would go there," said Mr. Bernardo.
Sandro Peluso, CBRE's director, expressed that there were already several interested buyers, from aged-care operators to developers who are based all across the country and the globe.
"There's even scope for a European-style health retreat … with massage therapy, hydrotherapy and everything all under the one roof," Mr. Peluso added.
According to Peluso, the property might approximately be worth $20 million due to its 1000 sqm size. However, it's still a challenge to exactly provide its real worth since the property has plenty of unique features.
Marcello Caspani-Muto, a colleague of Peluso, mentioned that the property had recently gained the attention of buyers from all around the globe such as in the Middle East. These potential buyers have been considering utilizing the said property for mixed ventures. With proper support and funding, there's a high chance that the hospital could open its doors again to the public.
"It still could offer an emergency ward and the hospital itself could be quite good," Mr. Caspani-Muto said.
Leigh Harrison was among the last babies that were admitted to the hospital almost three decades ago. He is now a professional plumber who helps maintain the sewage and pipes of Warburton. Additionally, he is quite hopeful that the renovation plans for Warburton will pave way for more job openings.
"There's a lot of potential to do something with it. To bring jobs to the town would only make it grow," said Mr. Harrison.