Epworth Richmond Accommodation
Find Hospital Accommodation near Epworth Richmond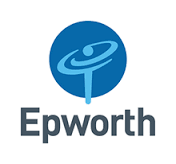 Epworth Richmond
03 9426 6666
03 9427 0353
Hospital Type
Private
Number of Beds
200–500
Epworth Richmond Address
89 Bridge Road, Richmond, Victoria, Australia
Description

When you come to Epworth Richmond, we consider every aspect of your care. In addition to your medical needs, this also means caring about your physical comfort, communication and other needs. As we continue to redevelop our hospital, we are moving towards increasing the availability of private accommodation to provide our patients with added comfort.
Importantly, all ancillary services, including pathology, medical imaging and pharmacy, are all conveniently available under the one roof.
We work closely with Melbourne, Deakin and Monash universities on research and clinical training. Research is vital to improving the quality of care for our patients and we support our researchers to discover new and better ways to treat patients, unravel disease pathways and facilitate clinical breakthroughs. Our involvement with national and international medical trials allows us to offer advanced treatments not otherwise available.
Our facilities are second to none and we have a strong track record of investing in new technology, such as installing Australia's first da Vinci robotic operating system.
Epworth Wellness Centre at Epworth Richmond is an allied health private practice offering swallowing assessment and therapy (videofluoroscopy) and communication assessment and therapy (including voice therapy and accent modification) .
With close to 47,000 admissions, the largest private emergency department in Victoria, more than 1,800 staff members and 1,200 accredited visiting specialists, Epworth Richmond is a leading health care provider in Australia.
View All
Services available at Epworth Richmond
Acute renal dialysis unit, Coronary care unit, Emergency department, Geriatric assessment unit, Intensive care unit, Nursing home care unit, Paediatric service
Staying for 28 nights or more? Corporate Keys has a selection of 1, 2 & 3 bedrooms options at up to 40% of the cost of serviced apartments & hotels.
ENTER YOUR DETAILS FOR LIVE RATES AND AVAILABILITY