Footscray Hospital Accommodation
Find Hospital Accommodation near Footscray Hospital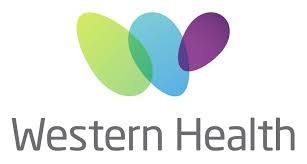 Footscray Hospital

Hospital Type
Public
Number of Beds
200–500
Footscray Hospital Address
160 Gordon Street, Footscray, Victoria, Australia
Description

Footscray Hospital is an acute teaching hospital with approximately 290 beds (following recent relocation of a number of services to Sunshine Hospital). It provides the majority of acute elective and acute emergency services for Western Health. Patients are provided with a range of inpatient and outpatient services including acute general medical and surgical, intensive and coronary care, sub-specialty medicine, surgical services, and related clinical support. Research covering a range of medical, surgical and specialty areas is also conducted at the hospital.
Footscray Hospital is located 10 minutes from the CBD.
View All
Services available at Footscray Hospital
Acute renal dialysis unit, Alcohol and drug unit, Coronary care unit, Diabetes unit, Emergency department, Geriatric assessment unit, Infectious diseases unit, Intensive care unit, Maintenance renal dialysis unit, Major plastic or reconstructive surgery unit, Neurosurgical unit, Oncology unit, Rehabilitation unit, Sleep centre
Staying for 28 nights or more? Corporate Keys has a selection of 1, 2 & 3 bedrooms options at up to 40% of the cost of serviced apartments & hotels.
ENTER YOUR DETAILS FOR LIVE RATES AND AVAILABILITY