John Hunter Hospital Accommodation
Find Hospital Accommodation near John Hunter Hospital
John Hunter Hospital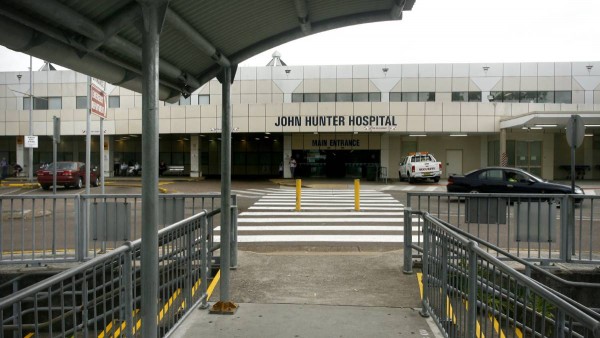 Hospital Type
Public
Number of Beds
> 500
John Hunter Hospital Address
Lookout Road, New Lambton, NSW, 2305, Australia
Description

John Hunter is the region's largest hospital with 550 adult beds and another 101 paediatric beds in the John Hunter Children's Hospital. The Royal Newcastle Centre (formerly Royal Newcastle Hospital), opened as an extension wing to the John Hunter Hospital in April 2006, providing another 144 beds. Patients from the Hunter Region and beyond are referred to John Hunter for treatment in a range of specialities, including Anaesthesia and Intensive Care, Paediatric Intensive Care, Neonatal Intensive Care, Orthopaedics (elective and trauma), Cardiology and Cardiothoracic surgery, Emergency Medicine, Renal Transplant, Endocrinology, Gastroenterology, Nephrology, Neurology, Obstetrics and Gynaecology, Oral and Maxillofacial surgery, Respiratory Medicine, and Trauma.
The John Hunter Children's Hospital and Royal Newcastle Centre are located within the same building as the John Hunter Hospital. Also on the same grounds are Rankin Park Hospital (Rehab), Newcastle Private Hospital and the Hunter Medical Research Institute (HMRI).,

View All
Services available at John Hunter Hospital
Acute renal dialysis unit, AIDS unit, Alcohol and drug unit, Bone marrow transplantation unit, Cardiac surgery unit, Coronary care unit, Diabetes unit, Domiciliary care unit, Emergency department, Geriatric assessment unit, Infectious diseases unit, Intensive care unit, Maintenance renal dialysis unit, Neonatal intensive care unit, Neurosurgical unit, Obstetric services, Oncology unit, Paediatric service, Psychiatric unit, Rehabilitation unit, Renal transplantation unit, Sleep centre
Staying for 28 nights or more? Corporate Keys has a selection of 1, 2 & 3 bedrooms options at up to 40% of the cost of serviced apartments & hotels.
Hospital Accommodation near John Hunter Hospital
ENTER YOUR DETAILS FOR LIVE RATES AND AVAILABILITY
Map of Short Stay Accommodation near John Hunter Hospital