North Shore Private Hospital Accommodation
Find Hospital Accommodation near North Shore Private Hospital

North Shore Private Hospital
02 8425 3000
02 8425 3970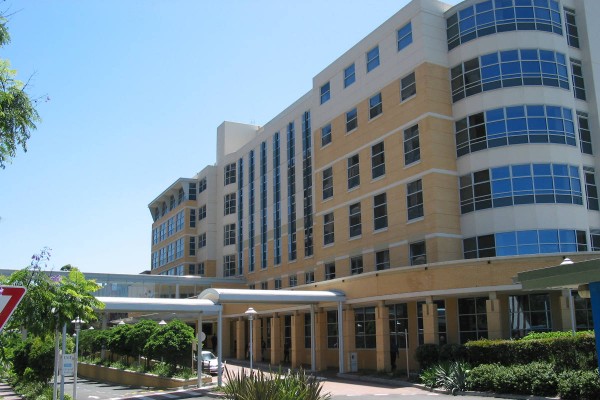 Hospital Type
Private
Number of Beds
200–500
North Shore Private Hospital Address
3 Westbourne Street, St Leonards, NSW, 2065, Australia
Description

North Shore Private Hospital (NSPH) is owned by Ramsay Health Care, Australia's leading private hospital operator. The hospital provides acute medical and surgical services and is a teaching hospital of the University of Sydney. The hospital's specialties include intensive care, coronary care, cardiac surgery, cardiology, cardiac catheterisation, orthopaedics, obstetrics, neurosurgery, day surgery, oncology and general surgery. Comprehensive diagnostic facilities and medical consulting suites are also located on site.
North Shore Private Hospital was built by Ramsay Health Care and opened in 1997. The hospital is now 272 beds (259 are inpatient beds, 247 are single rooms and includes a 13 bed Special Care Nursery ) and one of the premier hospitals in Sydney.
The North Shore team of doctors and nurses is dedicated to providing the highest standard of care to patients. All departments are staffed by experienced and skilled health care professionals, who are familiar with the latest developments and research in their respective fields.
The Hospital is fully accredited by the Australian Council on Healthcare Standards (ACHS), a national accreditation body which ensures that hospitals provide the highest standards of service. Patient health, safety and comfort are the hospital's main concerns and North Shore Private Hospital continually monitors and evaluates its performance to achieve this outcome.
View All
Services available at North Shore Private Hospital
Coronary care unit, Intensive care unit, Obstetric services
Staying for 28 nights or more? Corporate Keys has a selection of 1, 2 & 3 bedrooms options at up to 40% of the cost of serviced apartments & hotels.
ENTER YOUR DETAILS FOR LIVE RATES AND AVAILABILITY