Royal Children's Hospital Melbourne Accommodation
Find Hospital Accommodation near Royal Children's Hospital Melbourne

Royal Children's Hospital Melbourne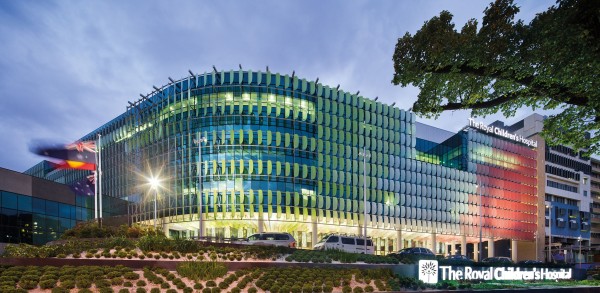 Hospital Type
Public
Number of Beds
200-500
Royal Children's Hospital Melbourne Address
50 Flemington Road, Parkville, VIC, 3052, Australia
Description

The Royal Children's Hospital (RCH) has been providing outstanding care for Victoria's children and their families for over 140 years.
We are the major specialist paediatric hospital in Victoria and our care extends to children from Tasmania, southern New South Wales and other states around Australia and overseas.
With a passionate, highly skilled and committed staff campus wide of close to 4,000, we provide a full range of clinical services, tertiary care and health promotion and prevention programs for children and young people.
We are the designated state-wide major trauma centre for paediatrics in Victoria and a Nationally Funded Centre for cardiac and liver transplantation.
When it comes to training and research we partner with the very best. Our campus partners, the Murdoch Childrens Research Institute (MCRI) and The University of Melbourne Department of Paediatrics, along with the RCH Foundation, are on site with the hospital in Parkville. Together, we are committed to improving the health outcomes for children today and in the future.
The RCH is a key member of the Victorian Paediatric Clinical Network, working to implement the Department of Health Strategic Framework for Paediatric Health Services in Victoria (2009).
The RCH actively contributes to the implementation of Victoria's Cancer Action Plan 2008–11 through membership of the Paediatric Integrated Cancer Service (PICS) and the Victorian Comprehensive Cancer Centre (Victorian CCC).
RCH also leads a number of state-wide services, including:
Victorian Paediatric Rehabilitation Service (with Southern Health, Bendigo Health, Eastern Health and Barwon Health): delivering paediatric rehabilitation services to children, adolescents and their families.
Victorian Paediatric Palliative Care Program (with Southern Health and Very Special Kids): providing a multidisciplinary approach to palliative care for children across Victoria.
Victorian Forensic Paediatric Medical Service (with Southern Health and Victorian Institute of Forensic Medicine): providing assessment and care for abused, assaulted and neglected children and adolescents.
Victorian Infant Hearing Screening Program: conducting hearing screenings of newborn babies while they are in hospital. The delivery of this service involves working with diagnostic audiology and early intervention services from across Victoria, Australian Hearing, Cochlear Implant Clinic, Royal Victorian Eye and Ear Hospital, The University of Melbourne School of Audiology and Department of Education and Early Childhood Development.
The RCH has always held a special place in the hearts of all Victorians and in 2010, as testament to our leadership and advocacy role, the RCH was awarded the prestigious Committee for Melbourne 2010 Melbourne Achiever Award, for outstanding contributions to the Melbourne community. Our volunteers were awarded both individual and team awards at this year's Minister for Health Volunteer Awards and the team that successfully separated conjoined twins Krishna and Trishna was recognised with the prestigious RSL ANZAC of the Year Award.
The Royal Children's Hospital is committed to the safety and well-being of all children and young people. Click here for further information on our Commitment to Child Safety.
View All
Services available at Royal Children's Hospital Melbourne
Acute renal dialysis unit, Bone marrow transplantation unit, Burns unit, Coronary care unit, Diabetes unit, Heart transplantation unit, Intensive care unit, Infectious diseases unit, Neurosurgical unit, Oncology unit, Paediatric service, Psychiatric unit
Staying for 28 nights or more? Corporate Keys has a selection of 1, 2 & 3 bedrooms options at up to 40% of the cost of serviced apartments & hotels.
ENTER YOUR DETAILS FOR LIVE RATES AND AVAILABILITY