Sydney Adventist Hospital Accommodation
Find Hospital Accommodation near Sydney Adventist Hospital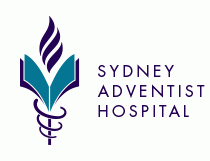 Sydney Adventist Hospital
02 9487 9111
02 9487 9266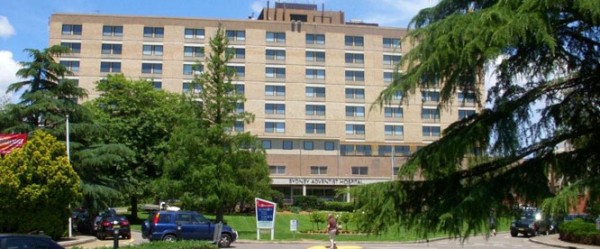 Hospital Type
Private
Number of Beds
> 500
Sydney Adventist Hospital Address
185 Fox Valley Road, Wahroonga, NSW, 2076, Australia
Description

Sydney Adventist Hospital is a division of Adventist HealthCare Limited. Adventist HealthCare Limited (formerly known as 'Sydney Adventist Hospital Limited'), is owned by the Seventh-day Adventist Church, and is a 'Not-For-Profit' organisation that operates a number of healthcare businesses including: Sydney Adventist Hospital, Dalcross Adventist Hospital, San Day Surgery Hornsby, and San Diagnostics & Pharmacy .
Sydney Adventist Hospital (SAH), known as 'the San', is an acute-care private hospital with capacity for over 550 licensed overnight beds. It is the largest private and the largest not-for-profit hospital in NSW.
The San is the largest single employer in the Hornsby-Kuring-gai Council area. Approximately 2,300 staff, 470 volunteers and 990 accredited medical practitioners care for more than 58,000 inpatients and 129,000 outpatients annually and approximately 2,000 babies are delivered each year. Emergency Care admits approximately 18,000 patients each year making it NSW's largest and busiest private Hospital Emergency Department. Offering acute surgical, medical and obstetric care including complex cardiac and orthopaedic procedures. The San also has cutting-edge, acute-care facilities including capacity for up to 24 operating theatres and endoscopy suites, 3 state-of-the-art Cardiac Catheterisation Laboratories, urology lasers and Australia's first dual source CT scanner installed in San Radiology.
Outpatient services at the San include physiotherapy, radiology, ultrasound services for women, fertility services, pathology, radiation oncology, nuclear medicine, wound care clinic, a Children's Sleep Disorders Unit and an on-site family medical and dental centre. Support services available on the campus include Cardiac Rehabilitation, San Cancer Support and Jacaranda Lodge which offers low-cost accommodation for outpatients and their families.
The hospital's humanitarian arm, Open Heart International was established in 1986. Funded through general public support, along with government aid and other philanthropic supporters, medical and nursing specialist volunteers provide urgent medical care to patients living in developing countries with little or no access to the services they need. Project visits focus on helping patients in need as well as capacity building the skills of medical and nursing professionals in the countries visited. Since inception, 163 trips have seen over 1,500 individual volunteers deployed across 14 countries, with over 6,000 patient lives being transformed. Visit www.ohi.org.au to understand this vital work in more detail.
On-site facilities include the San Clinic and the new San Clinic Tulloch which both provide specialist consultant rooms.
The San College of Education is a registered training organisation which offers an extensive range of nationally recognised certificate programs to San and other employees while Avondale College Faculty of Nursing & Health is one of Australia's last remaining on-site nursing schools and provides comprehensive nursing education in both under-graduate and post-graduate courses.
The Australasian Research Institute (ARI) was established in 2004 to facilitate, coordinate and fund innovative and developmental research within the Adventist Healthcare setting. The ARI cooperates with other organisations and individuals where possible to conduct or commission research into patient care, nutrition, healthcare and many related fields.
View All
Services available at Sydney Adventist Hospital
Acute renal dialysis unit, Coronary care unit, Emergency department, Hospice care unit, Intensive care unit, Obstetric services, Paediatric service
Staying for 28 nights or more? Corporate Keys has a selection of 1, 2 & 3 bedrooms options at up to 40% of the cost of serviced apartments & hotels.
ENTER YOUR DETAILS FOR LIVE RATES AND AVAILABILITY