The Alfred Hospital Accommodation
Find Hospital Accommodation near The Alfred Hospital

The Alfred Hospital
03 9076 2000
03 9076 2222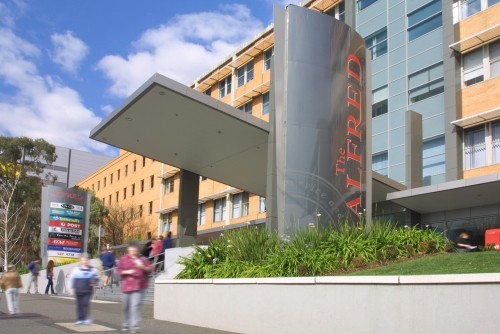 Hospital Type
Public
Number of Beds
> 500
The Alfred Hospital Address
55 Commercial Road, South Yarra, Victoria, Australia
Description

The Alfred has one of Australia's busiest emergency and trauma centres, the state's largest Intensive Care Unit and is home to multiple statewide services.
We have Victoria's only heart and lung transplant service, the Victorian Adults Burn Service and the Victorian Melanoma Service.
Patients come to The Alfred for speciality services like comprehensive cancer care, respiratory medicine, cardiology and cardiovascular services and in patient and community psychiatry care.
View All
Services available at The Alfred Hospital
Acute renal dialysis unit, AIDS unit, Bone marrow transplantation unit, Burns unit, Cardiac surgery unit, Coronary care unit, Diabetes unit, Emergency department, Heart transplantation unit, Hospice care unit, Infectious diseases unit, Intensive care unit, Maintenance renal dialysis unit, Major plastic or reconstructive surgery unit, Neurosurgical unit, Oncology unit, Psychiatric unit, Renal transplantation unit, Sleep centre
Staying for 28 nights or more? Corporate Keys has a selection of 1, 2 & 3 bedrooms options at up to 40% of the cost of serviced apartments & hotels.
ENTER YOUR DETAILS FOR LIVE RATES AND AVAILABILITY