Brain Cancer Survivor Praises Push for Treatment Breakthroughs
Published in General on July 16, 2018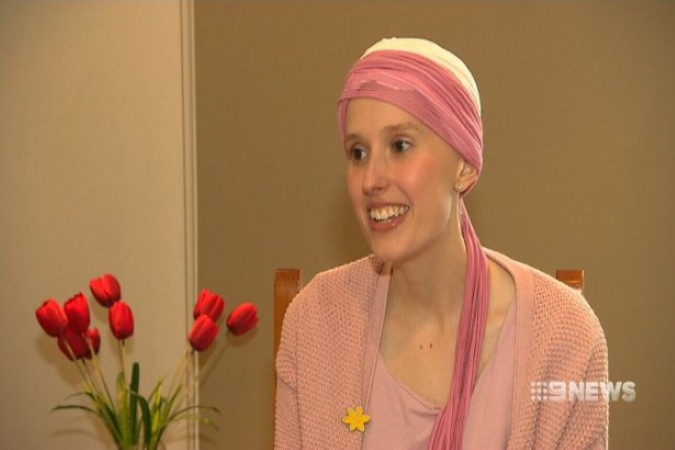 Kaitlyn O'Kane has grown used to being exceptional. As a teenage cancer sufferer, she was already in an unenviable minority. But, despite now being cancer free, Kaitlyn has had to contend with ongoing side effects from the chemotherapy treatment. This includes permanent hair loss.
Recently, Kaitlyn came out in support of a new high-profile campaign to make more breakthroughs with regards to treating brain cancer. Speaking to 9NEWS, Kaitlyn, now 22, said:
"I have issues with my bladder, blood pressure, with my hands and fingers, with fertility and they all just seem to pop up."
Diagnosis
Her diagnosis came at the tender age of just 13. She had no idea how dramatically her life would change after eight hours of surgery, followed by months of gruelling chemotherapy, that her body went through.
"I wasn't socialising and creating my own identity. I was a number in hospital and that was very traumatic," she says.
Cancer Free
Nine years on, Kaitlyn is thankful to be cancer free, but she wishes that others could avoid the long-term side effects that now afflict her.
Each year, roughly 1935 Australians are diagnosed with some form of brain cancer. Brain cancer belongs to a group of cancers known for their low survival rates. It is alongside the pancreas, liver and lungs, with a 5-year survival rate of less than 30%.
Even though brain cancer diagnoses account for less than 20% of all cancer diagnoses, they are responsible for more than 40% of all cancer-related deaths. The reason, according to the chief executive of Cancer Council Victoria, Todd Harper, is that:
"There hasn't been the same level of investment. We want to encourage talented scientific researchers to have a career in this field."
A New Initiative
The government of Victoria has set aside $12 million to cover the costs of fast-tracking certain procedures, such as colonoscopies, as well as improving screening for bowel cancer. Demand for colonoscopies is rising sharply across Australia due to an ageing population and increased screening from the Commonwealth's National Bowel Cancer Screening Program putting pressure on our hospitals. Victorian public hospitals have experienced a 23 per cent increase in demand for colonoscopies between 2014-15 and 2016-17, when more than 54,000 colonoscopies were performed in Victorian public hospitals.
"It might be things like clinical trials, it might be straight scientific research so we can prevent, better treat and ultimately save lives," said the Health Minister Jill Henessey.
Kaitlyn is now pursuing a career in psychiatry. She hopes to be able to help cancer sufferers like herself through a traumatic time.
"My future is shaped the way I want it to be, even with the barriers," said Kaitlyn.