Sam Carroll's TV campaign for new hospital accommodation
Published in General on February 06, 2019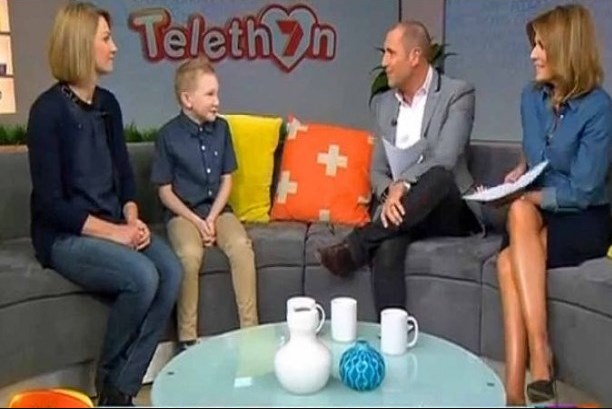 For Sam Carroll and his family, the Ronald McDonald House in Westmead has been a home away from home.
Sam, a 10-year-old boy from Grafton has been diagnosed with a rare form of cancer. His cancer was discovered over a year ago and Sam and his family have been travelling to the Westmead Children's Hospital to receive many treatments. Words cannot describe how much it means to his family to have the Ronald McDonald House provide warm beds and comforting facilities. For his parents, brother Hugh and sister Mae, it has been life changing.
It has made the distressing trips to and from their home in Grafton a much more manageable experience. Other families in need however, have not been as lucky to receive such hospitable accommodations.
The Building Love campaign was recently created to help remedy this troubling situation. The purpose of the Building Love campaign is setting a goal to raise $20 million for a brand-new Ronald McDonald House facility. The new facility will be worth upwards of $30 million. The new space will provide 60 rooms for the families of children who are receiving treatment at the children's hospital.
Belinda Woolford, who is currently the marketing and development manager for Ronald McDonald House said they have never had a day go by where they have could accommodate everyone who has been seeking a place to stay.
"Their only other option to stay in hotels and other paid accommodation- which can obviously become very expensive," she said. "The quicker we build a bigger house, the quicker we stop turning away those families."
There will be a state-wide telethon, a fundraising event that will be aired on the television. It will be airing tomorrow to help support the Building Love campaign. The date also happens to fall on the same day that Sam was diagnosed with his cancer. The goal of the telethon will be to hopefully get them closer to their $20 million goal, and help awareness of the campaign. The Carroll family has recently taken on the media trail to help get the word out.
The family appeared on The Morning Show this week, alongside hosts Larry Emdur and Kylie Gillies. Sam and his mum Angela spoke about how important and helpful the new facility would be to families stricken by such a tragedy.
Though Sam has had a troubling year, his dad, Adam Carrol said that his son had a great time meeting all the TV celebrities at the telethon. "It's nice to see him having fun and having something to look forward to," he said. "Everyone who talks to him walks away with a smile on their face. We're very proud of all three of our children." "We're in a position to help these types of services that have helped us and Ronald McDonald House is one of them," Mr Carroll said. "We're trying to help as many as we can that are helping us."