Statement: AFL appoints head of mental health and well-being, and chief psychiatrist
Published in General on August 20, 2019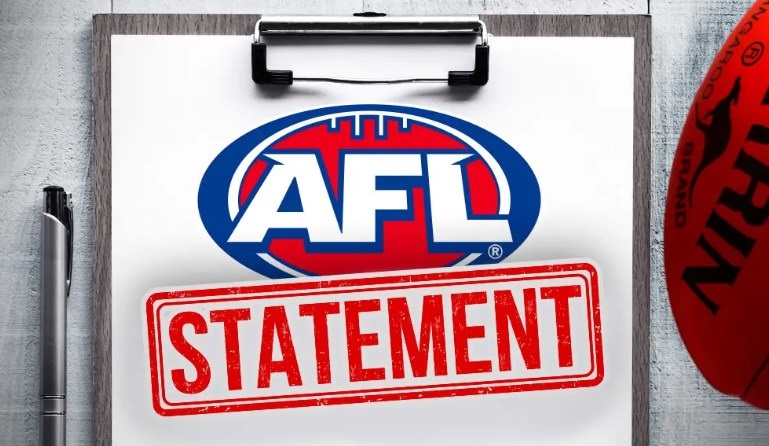 Professional athletes are typically provided with the best trainers and medical practitioners who help them with their performance, physical injuries, and other bodily needs. For the longest time, looking after their mental health has not been a priority because of society's stigma towards it. Not to mention the fact that mental illness is an invisible disease and is usually undetected by the public or even by the patients themselves.
Fortunately for athletes of this generation, more and more people are raising awareness of mental health and encouraging psychological or psychiatric treatment. In Australia, a number of hospitals, such as Epworth Richmond which is the largest non-profit hospital in Victoria, have become more welcoming toward individuals who need help. Their psychologists don't just work with inpatients and outpatients, but also members of the community.
Because of this, a number of sporting clubs and organizations have expressed the importance of providing mental health assistance not just to athletes, but to everyone in the team as well.
This urged the Australian Football League to appoint experts in the psychological field.
Their Players' Association Chief Executive Officer and Chief Executive Officer recently declared Dr. Kate Hall as the Head of Mental Health and Well-being, and Dr. Ranjit Menon as the Chief Psychiatrist of AFL. These doctors are tasked to improve the industry's support toward the mental well being of AFL's current and former coaches, umpires, players, and administration staff. These new appointments were initiated by the Industry Governance Committee after they conducted a thorough review of the mental health state of everyone in AFL.
"The mental health and well-being of everyone involved in our game is a key focus, we know it is one of the biggest issues facing the industry and these appointments ensure we have prioritized the well-being of players, umpires, coaches and football administration staff. The combination of a clinical psychologist in Dr. Kate Hall and psychiatrist in Dr. Ranjit Menon is a world-first for a professional sporting organization, positioning the industry towards a best-practice model. Dr. Hall is an experienced clinician and academic who has dedicated her research and practice to the treatment of addiction and mental health issues for over 15 years. Kate will lead the mental health and well-being function for the AFL, overseeing the strategy, implementation, clinical operations and review of all mental health policies, processes, and activities within the AFL, and the wider industry," Mr. McLachlan said.
The Mental Health and Well-being team will be lead by Dr. Hall. Alongside this, she will continue her work once a week as Deakin University's Senior Lecturer in Addiction and Mental Health. In addition, she will also lead research projects through the research agreement of the Australian Football League with Deakin University.
On the other hand, Dr. Ranjit Menon, who is an experienced sports psychiatrist, will supervise all medical interventions through his position. Mr. McLachlan added that Dr. Ranjit Menon is a renowned psychiatrist who has been helping elite athletes for five years. In fact, he has been working with numerous sporting clubs and organizations in Australia.
"We're proud of how through the important work of the Industry Governance Committee and the Mental Health Industry review it has undertaken over the past 18 months, the entire industry has come together to develop a united approach to tackle the complex issue of mental health. We are excited by the appointments of Dr. Hall and Dr. Menon and congratulate them on their new roles. Both have been part of the AFLPA's national psychologist network for several years and are acutely aware of the challenges facing players and the broader industry. Through the combination of Dr. Hall, Dr. Menon and the existing AFLPA Mental Health and Wellbeing team we have never felt more optimistic about the industry's prospects of effecting meaningful change in what is our industry's most pressing issue," Paul Marsh said.
"Having worked for many years to improve the mental health and wellbeing of young Australians, I ultimately believe this role can make an impact on how the AFL industry and broader community responds to mental health issues. I look forward to supporting and expanding on the excellent work of the AFL club doctors and mental health practitioners working with AFL players and will be working to ensure we provide excellent mental healthcare to all players and staff across the system. I am excited by this opportunity to move the industry towards best practice in mental health prevention and early intervention," Dr. Kate Hall said.
"As a passionate advocate and an established provider of mental healthcare of elite athletes, I am very honored and excited to be appointed to the role of AFL Chief Psychiatrist. I look forward to working with Kate and other officials within the AFL governance hierarchy as well as the AFL clubs and their clinical staff including club doctors and psychologists. We will aspire to develop the clinical infrastructure and promote the mental health of athletes and staff across the AFL ecosystem," Dr. Ranjit Menon said.
The Australian Football League is grateful to AFLPA Chief Executive Officer Paul Marsh, AFL Commissioner Helen Milroy, Richmond Chief Executive Officer Brendon Gale, and Hawthorn President Jeff Kennett for their assistance in the hiring process of Dr. Menon and Dr. Hall.
Both doctors will officially begin September 2019.