Tenders called for hospital accommodation project
Published in General on February 22, 2019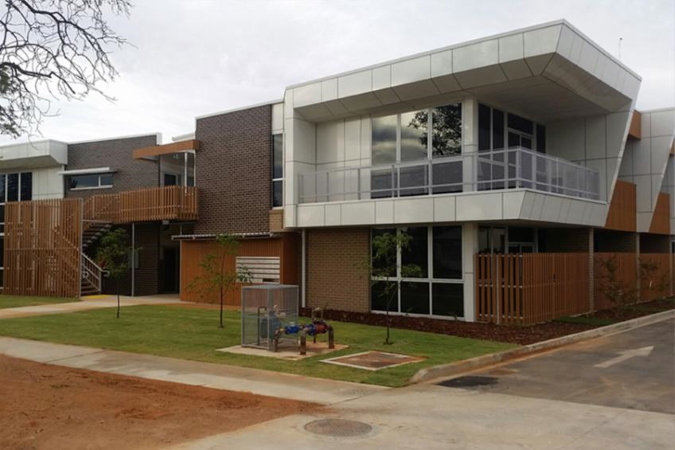 In the next two months, an exciting $9 million project is expected to accommodate students and medical professionals alike near the Mildura Base Hospital.
With medical technology and career opportunities flourishing in the medical world these days, more and more people are being needed at the Mildura Base Hospital. This means people working in the medical field yes, but also for the students as well.
That's why there are such high hopes for the new self-contained apartments being built near the hospital expected to be completed within the next two months or so. Debate on which company will be tasked with the project has been heated and ongoing.
"Lanyon House, which has served the hospital so well, now dated and past its use-by-date," says the hospital's Chief Executive Officer Dane Huxley.
"The new two-story complex will be attractive, functional and an asset to our efforts in trying to attract key staff, as well as students, to the region."
The apartment will accommodate students, workers, and trainees alike which Huxley claims will attract a number of workers from far and wide to come work for the hospital.
The complex itself contains 35 separate single and double units and your standard multi-purpose accommodations such as laundry and on-site parking.
"We need to be able to compete successfully with centres such as Ballarat and Bendigo," affirms Chief Huxley.
"A number of key specialist recruitments in recent months show that we do have some advantages and strengths, such as lifestyle and professional opportunity. But with this development, the accommodation we can offer will be another strength we can draw on."
The apartments are the second phase of the hospital's recent redevelopment project after growing many of the hospital's departments.
The goal of attracting more health professional to the region of Mildura is a zealous ambition of the hospital in order to keep up with the medical world's ever-changing landscape.
Now more than ever, the Mildura Base Hospital needs more experienced workers, and with the government backing the project up with $9 million, only time will tell if they succeed.