Superhero hospital gown to the rescue
Published in General on September 06, 2019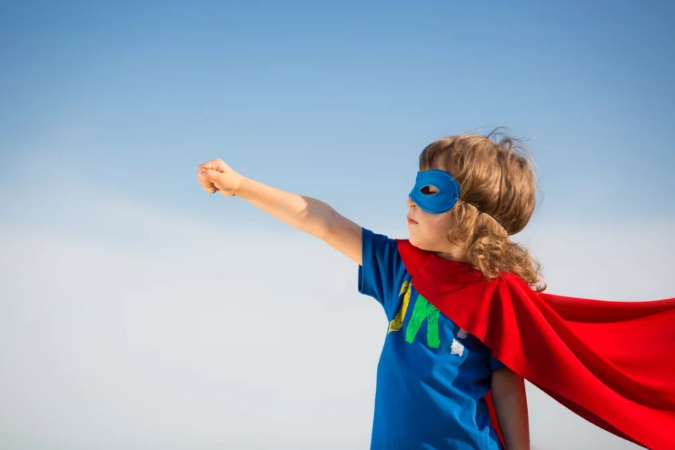 Just after her first birthday, Jason Sotiri's daughter, Angela, was hospitalised and diagnosed with a rare form of cancer. Sotiri quickly found that one of the biggest struggles was changing Angela's hospital gown.

"After chemotherapy Angela would wake to vomit, and it was so challenging to change her with an IV drip and chest monitor cables attached that I knew this must be a struggle for every parent whose child is in hospital," Sotiris explained.

"Angela was given just a 20% chance of survival, but has beaten the odds, and thankfully is still with us today." He now wants to do what he can to help other families that are facing devastating challenges like his.

Sotiri used his own battle and experience as inspiration to create the Supertee. This is medical garment that is designed for easy put on and removal around breathing masks and tubes. It's MRI and X-RAY friendly and has removable studs on the sides, shoulders and underarms.

Sotiri's best friend, Yusuf Muklis, assisted him with making the first prototypes of the Supertee. One day while they were working Sotiri's three-year-old son, Teo, dressed up as Batman trying to cheer his sister up. This is what inspired the superhero theme.

Superhero Inspired

"There is research showing pretend play, like being a superhero helps a child put a psychological distance between themselves and the problem at hand. It's known as The Batman Effect," Sotiris said.

"It allows children to step back from a problem and think about it from multiple angles, they can then see different options for a solution." Not to mention, it also keeps boredom at bay and keep morale high.

Getting Started
Sotiris and Muklis wanted to get the Supertee business up and running as quickly as possible, so that sick children and their families could start benefiting from the comfort and convenience of the gowns.

Many local businesses have partnered up to get $10,000 worth of Supertees to sick children. Just two local businesses alone were able to supply 122 Supertees for the Sydney Children's Hospitals Foundation's 2018 Gold Appeal.

Sotiri and Muklis have been raised the remaining funds by working overtime and extra side jobs to fund the initial batch of Supertees. They said they'll be giving them out to sick kids for free at the Children's Hospital in Westmead, Sydney, once the Supertee officially launches in June of 2018. A portion of the price will go back to the hospital.