Victorian hospital staff cop racial abuse over coronavirus fears
Published in General on March 04, 2020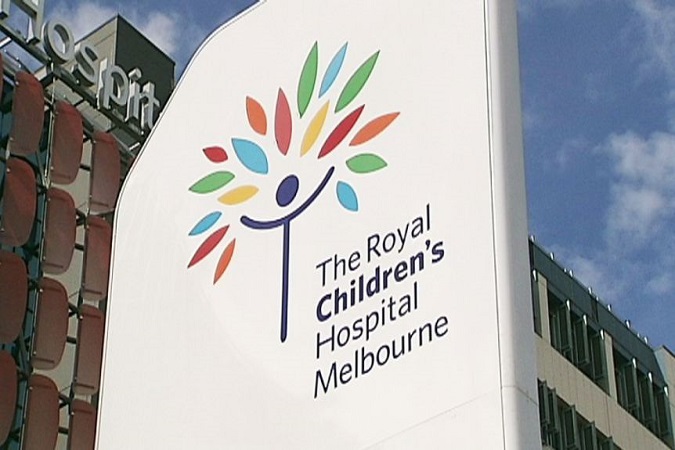 According to reports, there are 81,315 cases of COVID-19 globally, wherein 2770 of them had already died. This has caused widespread alarm and caution amongst every individual in the world, which is something to be expected. But sadly, this has also affected how some individuals treat other people as well, particularly those who have an Asian appearance.

Because of panic, patients and even staff from a hospital located in Melbourne have experienced racial discrimination because of COVID-19. At the Royal Children's Hospital, the parents have been voicing out their refusal to have their kids treated by Asian nurses and doctors. Their Director of Emergency Medicine, Dr. Stuart Lewena, expressed that their staff has been experiencing this for more than a week already.

"We became aware of this a week ago when one of our staff came forward and informed us that she'd been approached by the family of a child who she was going to be treating. The parents had requested that she not treat their child because she might have coronavirus. Clearly, that was a comment made purely on her racial appearance. As a result of that we had a few more staff come forward and say that yes, they'd been experiencing similar behavior. So we thought it was important we shone a light on that as the unacceptable behavior that it is, and give our staff some strategies on how to deal with that," Dr. Stuart added.

The same hospital also reported that these parents don't allow their children to sit anywhere near other patients because of fear of contracting the virus.

This led Royal Children's Hospital to launch an anti-racism warning a few days ago. Jenny Mikakos, the Health Minister of Victoria, was very displeased by the news and stated that it was "plain wrong, and shows a complete disrespect".

"Suggesting the spread of this virus has anything to do with ethnicity is wrong and shows complete disrespect for our hardworking healthcare workers who devote each and every day to saving lives and treating sick children," said Ms. Mikakos.

The local government has assured the public that exposure to COVID-19 in Victoria has very low as of the moment and that the ethnicity of the patient or medical staff has nothing to do with it.

All of the seven confirmed COVID-19 patients in Victoria were aboard the Diamond Princess cruise ship. Four of them have made full recovery while the other three are still being quarantined.

There were eight other tourists who tested positive for the virus as well. One of them has been admitted to Howard Springs. Another patient, who is a 61-year old woman from New South Wales, was isolated at the Royal Darwin Hospital because she is suffering from a cardiac condition as well. She's currently quarantined in a negative pressure room which is typically used for patients with droplet infections like tuberculosis. The latest patient is a Victorian man who got infected by his partner who was also previously diagnosed. Both patients have reportedly gone back to their home state together.

Diane Stephens, who is the acting Chief Health Officer of the Northern Territory, mentioned several days ago that the newest patient probably acquired the virus while he was also aboard the ship because he revealed that he had not been feeling well since.

Ms. Stephens added that this patient is "more than likely in the recovery phase of the disease" because he wasn't showing any more symptoms in the past couple of days while being admitted to the Howard Springs isolation facility near Darwin.

She also wasn't sure as to why the illness of this particular patient was not detected much earlier when over 3700 crew and passengers were isolated in Japan for two weeks.

Ms. Stephens stated that those Australian patients quarantined in Darwin have almost completed the period of isolation. Most of them are in their 60s and 70s, while a few were over 80. It was also revealed that there were improvements in their overall morale as well.

Last weekend, 266 people who have returned from Wuhan, China were also isolated in Howard Springs.

Australia's Response to COVID-19

The authorities are given the power to cancel public events, such as the AFL games, as a last resort if COVID-19 becomes worse.

Each hospital should prepare a process of isolating certain individuals

In the event that COVID-19 is officially declared as a worldwide pandemic but the country is still able to contain the said virus, then the authorities will continue to perform the measures that they have been doing.

The state and federal governments have the capacity to forcefully isolate individuals who refuse to undergo such.

Over 3000 individuals in the country have already been tested for the virus and only 15 of them have tested positive and all of them are now in the midst of recovering. Additionally, individuals suffering from pneumonia are being tested for the novel coronavirus.

The country is currently assessing its travel advice as the virus continues to spread across nations. There is also an increase in the advice levels for Italy, Korea, Iran, and Japan.

Greg Hunt, who is the Health Minister, advised the athletes who will be representing the country for the Tokyo Olympics to keep training since he is still hopeful that the event will transpire. However, he also assured them that he'll be the first to know if the situation becomes too risky.

Australian authorities are conducting the "rings of containment" approach by doing their best efforts to suppress any confirmed coronavirus cases to families, affected units, or individuals.

The ban on individuals trying to enter the country who came from China is being reconsidered for university students. However, they will only relax such ban if they're highly confident that COVID-19 is under control in other provinces in China aside from Hubei.

In the event that the number of patients in the country will increase or if the virus spreads within the community, then the authorities will consider a different strategy to address such. If there will be a rather small outbreak, then the authorities will have to track those individuals who caused the epidemic and others who had come in contact with them. After this, the authorities will isolate all of these individuals to try to contain the virus. In case of a more widespread outbreak, then authorities will focus their efforts on controlling how fast the coronavirus is being transmitted from one person to another.

The above-mentioned scenarios are further detailed in the country's response plan which has been designed to assist the response of the health sector.