Agency nurses, FIFO recruits keep Tasmanian hospitals running at $7.5m cost
Published in General on January 25, 2019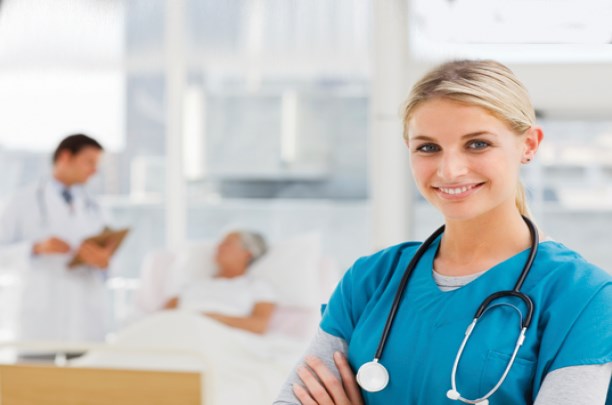 It has been found that the Tasmanian Government spent $7.5 million last year on agency nurses. This cost included flying the nurses from interstate to fill unoccupied positions in multiple Tasmanian state hospitals.
The agency staff are nurses and midwives who are flown in from other areas, to help fill in areas that are in desperate need of support. Emily Shepherd, who is the Tasmanian secretary of the Australian and Nursing Midwifery Federation (ANMF) said that none of the agency staff were local hires. They were brought in to help provide minimum safe staffing levels in specialty areas of the state's hospitals. "They are often coming from interstate, and internationally in some cases," she said. "And often they are coming to fill a permanent position that might be available but has not been able to be filled by local nurses or midwives."
The ANMF has estimated that there are currently 250 available nursing positions in Tasmania. The ANMF believes the Government should not be relying on agency nurses. The agency believes that instead of relying on agency nurses, the Government should be looking to educate and recruit local nurses and midwives, who will remain in the state, versus flying out temporary staff on short term contracts.
"It is far better to invest in local nurses and midwives who are committed to the Tasmanian community, and [invest in] all of the training and orientation and the work preparation that needs to occur to have nurses and midwives adequately skilled up, especially in specialty areas."
The Tasmanian Government has looked for help from overseas recruitment, but this has led to very little luck. Last year, the Tasmanian Health Service sent over two of its senior level staff to engage in recruitment, and speak at multiple employment expos in the United Kingdom. Their findings were futile, and had resulted in zero new hires for Tasmanian nurses.
The new Tasmanian Liberal Government has stated through a spokesperson that they have "delivered significant boosts to nurse number, with nearly 375 full time employed nurses in our health system".
The spokesperson has also stated that they will be employing over 800 more nurses over the next five-and-a-half-years. This will help fill in the need for local help.
"The Government has fast-tracked a dedicated Health Recruitment, Retention and Workforce Planning Unit, which will assist with the delivery of more than 1,300 new health staff over the next six years.
FIFO nurses are spread out across Tasmania's four major public hospitals operated by the state government. These are:
Hospital Stays continues to be a resource that can be used by patients, nurses and doctors looking for short and long stay accommodation. The US is facing similar issues with the Medical Assistant Guide quoting the US Bureau of Labor Statistics as predicting continued growth in the medical assisting field – an increase of as much as 29% by 2026.